Aniah Blanchard, Daughter of UFC Heavyweight, Walt Harris, Confirmed Dead by Officials
Published 11/27/2019, 11:22 PM CST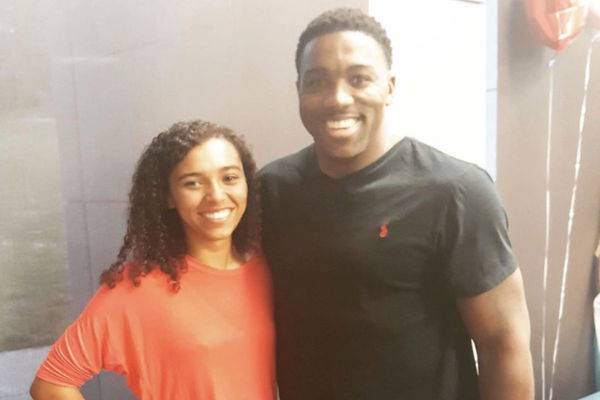 ---
---
It's a sad day for the MMA community as the body found by the Officials is, in fact, the daughter of Walt Harris, Aniah Blanchard. 
ADVERTISEMENT
Article continues below this ad
Aniah went on missing last month after visiting a gas station in Auburn, Alabama. The cops found her remains in a wooded area near Highway 80 in Macon County on Monday. Three suspects have been arrested already.
The Auburn Police Department announced the heartbreaking news on Wednesday. The Governor of Alabama, Kay Ivey offered his prayers to the family of Walt Warriors with,
ADVERTISEMENT
Article continues below this ad
"I am heartbroken for the family of Aniah Blanchard. Like Alabamians across our state, I was praying for a much different outcome. I will be keeping them in my prayers and ask the people of Alabama to continue to do so as well."
Aniah Blanchard was last seen at the gas station in Auburn on October 23rd. A man at the convenience store where Blanchard was last seen later told the cops that he saw Ibraheem Yazeed(29) forcing her into the car and driving away.
"She was my heart," said Aniah Blanchard's mother at her vigil while she was in the company of her family and well-wishers, who were equally grief-stricken.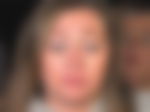 UFC heavyweight, Walt Harris was devastated on finding out about her daughter and said:
"Just her laughter and her smile, that's what I'm going to miss the most, Just her happiness because she made life better for all of us. She's never gonna have my grandbabies that I wanted her to have or see her get married."
Walt Harris blames himself for the unfortunate event that took place and implored other families out there to prepare their kids for the evil that's lurking in the world. Harris continued:
"Maybe not even anything I could have done, but I should have prepared her just a little bit better for things she might have come into contact with.
"It can happen to you, it can happen to your family. So from tonight on, go home make a plan, get some things together, talk to your kids so we can prevent this and start fighting back for this evil that's in this world."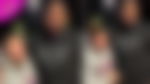 ADVERTISEMENT
Article continues below this ad
UFC President Dana White subsequently took to Twitter in a bid to offer his condolences and prayers to Walt Harris and his family in his times of tumult. 
"Law Enforcement has confirmed to us that it is Aniah that they found. I'm devastated to hear this news. I'm heartbroken for Walt and his family.
"Thank you, everyone, for the support including the local and state Alabama law enforcement, media, athletes, managers, and fans. My condolences go out to everyone that was touched by Aniah's story and tried to help bring her home."
ADVERTISEMENT
Article continues below this ad
Reportedly Walt Harris was scheduled to fight Alistair Overeem in the main event on the next ESPN card before this unfortunate event. Jairzinho Rozenstruik has replaced Harris in the main event to fight the former champion, Alistair Overeem. All our thoughts and wishes go out to Harris and his family.