Animal Crossing: A New Reality in the Pandemic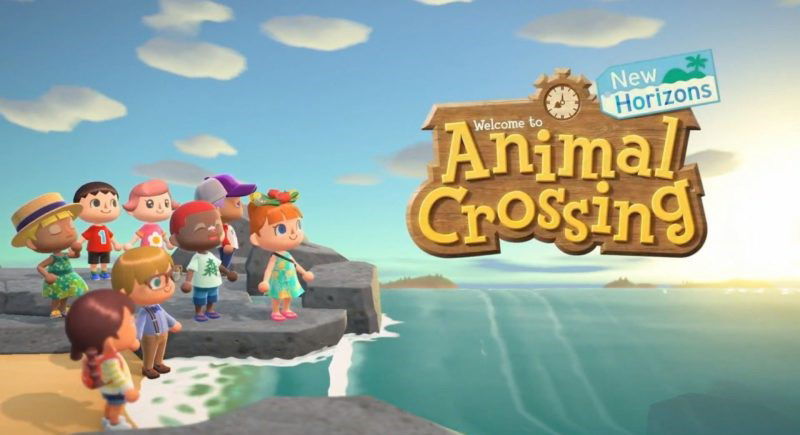 Last December saw the world fall into the grasp of the deadly Coronavirus. The pandemic has set the world off into quarantine for months now. In this situation, people are trying to live their life in a way they didn't comprehend previously. Life is tough would be an understatement. All things considered, the gaming world has seen a few unimaginable tweaks. Gamers were the only ones who were habituated with a condition where staying at home was the primary lifestyle choice. As the quarantine set in, video games were the first choice for recreation. Yet, one particular game revolutionized itself amidst the quarantine. We are here to talk about Nintendo's Animal Crossing: New Horizon.
Animal Crossing has broken record sales
The game sold a whopping 22.4 million units in the last quarantine quarter. It is currently Nintendo's second all-time best seller. This particular game has offered the common people, stuck in their homes, a refuge they didn't expect. A simple game that follows real-time, in-game. So if you login in the afternoon your game time is going to be the same.
Players have characters who stay on an island and go about doing daily chores. You cannot get hurt in this game nor can your character die. Players interact with other players in the game, invite them to your island or visit theirs. You can shop, farm, dig, and fish around the island. It is a happy land, with little to no stress.
Animal Crossing: New Horizons Has Sold Over 22 Million Copies https://t.co/FLHkFW8CMI #Repost #NintendoSwitch #AnimalCrossing pic.twitter.com/9bEH4iIxJc

— Nintendo Life (@nintendolife) August 6, 2020
Why this is the go-to quarantine game?
The players of any game belong to a community. Animal Crossing has a similar one and it might just be the best one! At a time when people cannot physically interact much with each other, Animal Crossing provides them the platform for social interaction as they go about doing daily chores.
People are drawn to the natural pastoral life portrayed in the game. It provides them with an escape during this depressing quarantine period. Here is a game that actually allows you to sit back and watch stars at night, chop for wood and buy furniture for home decor, as objectives. It is calm as it gets.
Yes, you might argue that this is boring and dull for a video game. The 22.4 million sales suggest that most families are actually craving this mundane recreation. Explain to me why people like Maisie Williams and Brie Larson, who perhaps have the most happening lifestyles, are playing the game?
drip too hard #animalcrossing pic.twitter.com/AL9g8FOmJQ

— Maisie Williams (@Maisie_Williams) March 29, 2020
Read more– Animal Crossing: How to Backup Your Island Data
I wanna see everyone's progress in #AnimalCrossing 💕 Post photos of your home or island 🌴 pic.twitter.com/wFjJtEa0mE

— Brie Larson (@brielarson) April 24, 2020
It is finally a game for everybody. You can join popular groups where people discuss their daily island life. @accommunity on Twitter hosts interesting conversations with their followers daily.
What are some of your controversial Animal Crossing opinions? 😶 pic.twitter.com/EJUHsuYDAq

— Animal Crossing Community (@accommunity) August 6, 2020
Popular video game journalist Gary Whitta has his own talk show on the game called Animal Talking. The last episode of that show hosted none other than Selena Gomez. Do you see where I am going with this?
ICYMI the incomparable @selenagomez was the headline guest on this week's ANIMAL TALKING, performing an amazing all-new version of her latest hit "Past Life" and sitting for a super fun 30-minute interview. Here's her entire segment! #AnimalCrossing #ACNH https://t.co/EswVrZ12dm

— Gary Whitta (@garywhitta) August 7, 2020
Nintendo sure is proud of their game now. Nonetheless, it is safe to say nobody was prepared for the world to go into total lockdown. Whatever happens in this period will probably not reset completely, even after the quarantine period is up. Till then, it is best to enjoy the small things Animal Crossing has to offer and ask questions like Stephen Fry.
Well now. I've started this thing called #AnimalCrossing – I'm very much taken by the voices of hosts Timmy & Tommy, but am so far somewhat perplexed by the POINT of it all. Is it, in this sense, a metaphor for life itself? I hope not, for I may have pitched my tent ill-advisedly

— Stephen Fry (@stephenfry) April 4, 2020