Animal Crossing: A Star-Studded Thursday with Animal Talking
Published 07/16/2020, 9:02 AM EDT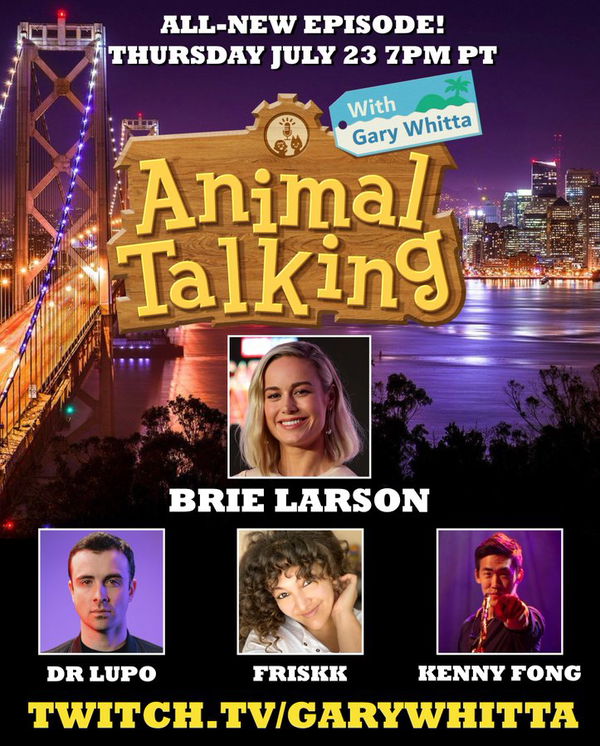 Animal Crossing: New Horizons is one of the best life simulators out there. The simple gameplay provides a perfect community experience filled with occasional events, fun tasks, and its very own talk show!
ADVERTISEMENT
Article continues below this ad
Animal Talking, the game's talk show, has screenwriter Gary Whitta as its host. The show has grown really popular over the time it has been around. It is Whitta's homage to his favorite talk shows- The Tonight Show, The Larry Sanders Show, and Between Two Ferns.
Further reading: Animal Crossing: Earn $1000 after 50 Hours of Gameplay
ADVERTISEMENT
Article continues below this ad
Don't say I never do anything for you people.

Next week's ANIMAL TALKING headliner is the most-requested guest in the show's history – the marvelous @brielarson! And the rest ain't no scrubs either. @DrLupo! @Friskkmkay! And live music from Kenny Fong! See you next Thursday! pic.twitter.com/qEPK7mVSbJ

— Gary Whitta (@garywhitta) July 15, 2020
Whitta posted the guest lineup for next Thursday's episode (July 23) and it is quite a star-studded one. Mark your calendars folks, because Brie "Captain Marvel" Larson is going to be in the house, joining gaming sensation Benjamin "DrLupo" Lupo, and voice actor/streamer Friskk. This episode will also be featuring music by Kenny Fong.
Star-studded Thursday at the Animal Crossing talk show
Animal Crossing has become an immensely popular community experience and is a simple, perfect stress buster. Because of this, it has grown a rather large celebrity fan following. Brie Larson, the main guest of next Thursday's episode, is a huge fan of the game herself. The Captain Marvel actor tweeted once that she changes her clothes in-game more than she does in real life. She even did an Animal Crossing gameplay Q&A on her YouTube channel yesterday.
ADVERTISEMENT
Article continues below this ad
Next in the lineup, we have the famous YouTube personality and streamer, DrLupo. Now this man needs no introduction. This professional Fortnite player is currently signed up for Rogue. Belonging to the group of streamers consisting of Ninja, Timthetatman, and others, DrLupo holds the world record for Fortnite ATV Trick Points with 49,256,200 points.
Along with this, we have popular Twitch Streamer and voice actor Cassandra "Friskk" and of course, live music by Kenny Fong! Now that's a lineup we do not want to miss.
Virtual platform here to stay?
ADVERTISEMENT
Article continues below this ad
To be honest it does not look like we will be able to see large gatherings anytime soon, given the current situation. As we are seeing more and more events taking place virtually, we realize that virtual platforms have gained importance like never before. Be it Twitch, or YouTube, or in-game shows and events.
We have seen this happen on Fortnite (remember the Travis Scott concert?), and who knows, this might be the future for concerts and other performance events as well.