Animal Crossing: Here's How You Can Transfer Islands Now!
Published 11/22/2020, 12:35 PM EST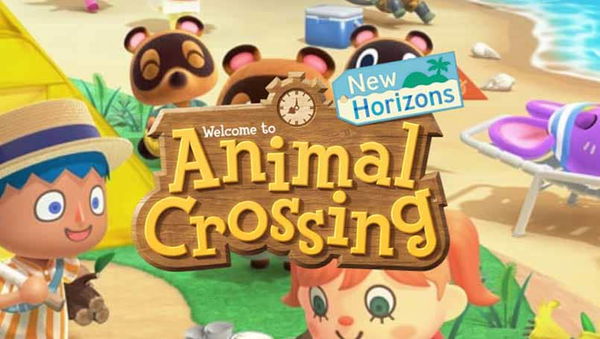 ---
---
Animal Crossing: New Horizons has been one of the most popular games during the pandemic. This simple life-simulator recreates the sense of belonging to a community which especially appealed to people during these trying times.
ADVERTISEMENT
Article continues below this ad
Further reading: Animal Crossing: Pocket Camp New Update Leaves Players Furious
Developers have been introducing new elements into the game and updating it on a pretty regular basis to keep things more interesting. And now, keeping with the phrase "anytime, anywhere", Nintendo has introduced an interesting feature into the game.
ADVERTISEMENT
Article continues below this ad
The Winter update of the game is here and has brought with it one of the most awaited features. That's right, the island transfer tool is now available for free on the eShop!
Now, in addition to moving out of one island and moving into another, players will be able to transfer their island into a different Nintendo Switch device.
Further reading: Call Of Duty Black Ops Cold War: Best Controller Settings for PS5 and Xbox Series X
The new Island Transfer Tool feature allows you to move your Animal Crossing island to a different Nintendo device
Before using this new feature, there are certain things you will need to know about this 47MB tool. First, the most obvious question: how to acquire it? It's pretty simple, actually.
ADVERTISEMENT
Article continues below this ad
Just go to the eShop from the Nintendo Switch main menu. Next, in the search bar, type in "island transfer". Select, "Animal Crossing: New Horizons Island Transfer Tool", and hit free download. And after it finishes downloading, you are good to go!
Now, here are some important things that you have to remember while using the tool:
Both the Switch devices between which you wish to transfer the island need to be present. If you have lost your first device, and wish to transfer the island to your new device, we're afraid it will be a no go.
Both the Switch devices have to have the latest version of the software. Without the latest winter update, you will not find the island transfer tool on the eShop.
The device where you will be transferring your island has to have the Island Transfer Tool as well.
The transfer requires a local wireless connection, so make sure the two devices are close to each other. Also, it might be a good idea to plug your devices on charge as the transfer might take a long time to complete. Running out of juice during the transfer may cause a loss of data.
Note that after successfully completing the transfer, you will not be able to use the island on your old device.
ADVERTISEMENT
Article continues below this ad
So, worried you will have to start working on your Animal Crossing island all over again on your new device? Looks like Nintendo Switch has got you covered!