Animal Crossing New Horizon: Bunny Day Event Is Now On For Four More Weeks
Published 04/02/2021, 7:30 AM EDT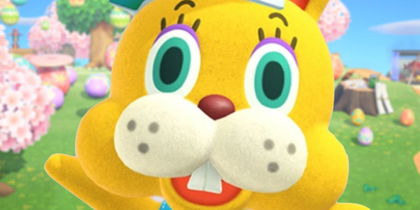 ---
---
It is that time of the year again! Bunny Day event is ongoing in the game, after it initially started on March 28th. However, with this new update, Version 1.9.1, Nintendo has a surprise for all Animal Crossing fans. The Bunny Day event will now run till April 31st. Now all Animal Crossing players have all the time in the world to collect the Easter eggs of their choice.
ADVERTISEMENT
Article continues below this ad
Since the original event was supposed to last just eight days, many players had genuine concerns. While some were able to collect all six Easter Eggs, they felt they needed to be around them for a longer period on the island. However, most others did not even find all the Eggs.
Players can find new villager dialogues as soon as they update and login to the game. Animal Crossing World confessed that its insider sources claimed Nintendo had more elaborate plans for the event.
ADVERTISEMENT
Article continues below this ad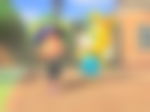 "Insider sources at Nintendo told Animal Crossing World that a full year extension of Bunny Day was considered by the company too, so that players could enjoy collecting the various types of eggs all year long, but ultimately squashed in favor of only a month extension." Welcome an entire month of Bunny Day event on Animal Crossing New Horizon
A full year with Zipper T. Bunny on an island might be a bit too much for any ACNH player. Fans of the game were a tad bit suspicious and angry at his appearance during the same event last year. People might have forgotten due to the long passage of time in between, but now Zipper is here to stay for an entire month. Some have taken to Twitter to protest against the weird rabbit.
Animal Crossing World, in its recent most blog, also revealed other possibilities Nintendo had considered spicing up the month long event.
ADVERTISEMENT
Article continues below this ad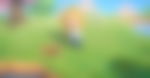 "We've also heard that introducing Easter themed Gyroids as a buried event item was briefly considered by Nintendo as a replacement for Earth Eggs to spice up Bunny Day's extension, but ultimately discarded in the belief that Animal Crossing fans would prefer Earth Eggs."
Well, if you were lacking behind on Earth Eggs, here is your chance to collect them all. Enjoy the event till April 31, 2021!
ADVERTISEMENT
Article continues below this ad