Animal Crossing: New Horizons 2.0 Update to Bring Brewster, Kapp'n, Katrina, Harriet, and Much More
Published 10/15/2021, 12:17 PM EDT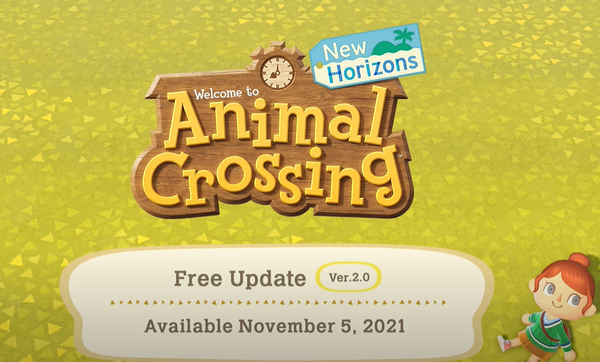 ---
---
Animal Crossing: New Horizons Direct lived up to players' expectations. Nintendo will add a lot of content in the upcoming major update for New Horizons. The update will be available for users on November 5 and they will encounter tons of new things on their island.
ADVERTISEMENT
Article continues below this ad
During the presentation, Nintendo revealed all the upcoming major features that will benefit players in their exploration. Unfortunately, this will be the last free update for ACNH; however, we might see upcoming major updates as paid updates. Here's everything you need to know about the upcoming features.
DIVE DEEPER- Animal Crossing: New Horizons- How to Collect Crafting Items for Fall
ADVERTISEMENT
Article continues below this ad
Features coming to Animal Crossing: New Horizons in November
Brewster and the Roost
In September, Nintendo already revealed the information regarding Brewster and the Roost arriving to New Horizons. During the presentation, developers revealed all the features that players will be able to enjoy at the cafe. Players will buy a cup of coffee for 200 bells and enjoy the company of the coffee pigeon, Brewster.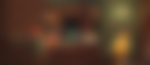 Just like in New Leaf, players will also run into special characters like Isabelle, who was visible in the livestream. They can invite their friends to sit and relax at the Roost. Surprisingly, users can even invite characters to enjoy a cup of coffee with the help of amiibo cards at the cafe.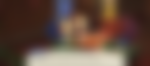 Unfortunately, Nintendo didn't reveal the mini-game that was introduced in New Leaf at the livestream. However, we might see an update letting players work a part-time job at the Roost in the future.
New Villagers coming to Animal Crossing: New Horizons
Brewster will bring along his old companions for players to hang out with in the upcoming update. Kapp'n one of the most popular characters from previous titles will return to New Horizons. He will let players take a ride on his board at the cost of 1,000 Nook Mile Tickets.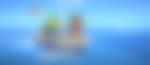 He will take you to new mysterious islands to explore that will be added with the upcoming update. You might encounter islands with different plants, weather, or different day. With the addition of new mysterious islands, Nintendo even changed Harv's Island.
Harvey runs a free photography studio in his house at the Harv's Island that he calls Photopia. Players will encounter Harriet, an old character from past titles on the island. Other than Harriet, you will also encounter other villagers like Redd, Kicks, Saharah, and others opening their own store at Harv's Island. Cyrus will help you with some new wedding customized items that you can't customize on your own.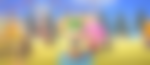 Similar to past titles, Harriet will change the hairstyle of the player. Interestingly, users will also encounter iconic characters like Katrina, Tortimer, and others at Harv's Island. Players will also see their villagers visiting their houses after the upcoming update.
Exciting upcoming game-changing features
Nintendo will finally motivate players to begin a healthy lifestyle. In the morning, players can exercise with other residents at the front of the Plaza on their island. They can even practice these morning exercises with their friends on their island. Interestingly, with the upcoming update players will be able to select the Island Ordinances.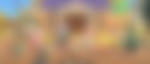 There will be four different types of ordinances for them to choose from according to their lifestyle. It will include the Beautiful Island ordinance, Early Bird Island ordinance, Night Owl Island ordinance, and Bell Boom Island ordinance. Furthermore, developers have added more exterior home designs for users to match with their island theme. Nintendo also added more storage options, expanding it up to 5,000.
Nook Miles update
Players will also be able to redeem new items in exchange for Nook Miles. Moreover, players will be able to cook different recipes with the exchange of Nook Miles. They can also grow more crops like tomatoes, wheat, sugarcane, potatoes, and carrots, and more. They are required as ingredients to cook different recipes.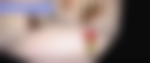 Furthermore, with the help of the Pro Decorating Licence players can hang ceiling decorating items in the house. Not to mention, accent walls will also be available for them to design their walls to match their creativity. In addition to that, the number of bridges and inclines to place on the island will be increased to 10, respectively.
Nintendo will also add nine different types of fences for players to place on their island. It will include Park fencing, Block fencing, Corrugated iron fencing, Large lattice fencing, Log-wall fencing, Bamboo-slats fencing, Green Bamboo fencing, Log fencing, and Frozen fencing. Moreover, players will also be able to customize some of these fences to their desired color.
 New Reactions and Wooden ladder set-up kit in Animal Crossing: New Horizons
Players got bored from the same reactions in New Horizons. Therefore, Nintendo will add a lot of new reactions for players to perform through their avatar after the big update.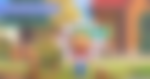 Furthermore, players will also be able to craft a new tool, the Wooden ladder set-up kit. It will help players to place a ladder on their island permanently. Now players won't have to carry their ladder every time to climb a high-level cliff. They can buy the DIY recipe for the Wooden ladder set-up kit from the Nook's Cranny.
K.K. Slider and Gyroids
K.K. Slider performs a live concert every Saturday at the front of the Plaza. Although K.K. Slider will not move his concert place to the Roost, users can hear new songs from him during the concert. Other than that, a popular decorative item from past tiles will make its return to New Horizons in November.
ADVERTISEMENT
Article continues below this ad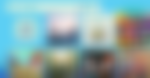 Gyroids are decorative items with faces and hands that can be found on players' islands. They have to dig up to find Gyroids fragments on their island. After finding a Gyroid fragment, they have to plant and water them so that they can grow into lovely Gyroids.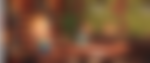 You can find many Gyroids fragments after rainy days on your island. Different Gyroids will make unique sounds and you can experiment with them to create your favorite sounds. Furthermore, Nintendo is also adding a new Nook Phone app called Island Life 101, which will provide tips to enjoy and explore your island.
ADVERTISEMENT
Article continues below this ad
Watch this story: Video Game Franchises returning to console