Animal Crossing: New Horizons – 5 Tricks That Will Always Come In Handy
Published 09/20/2020, 7:04 AM EDT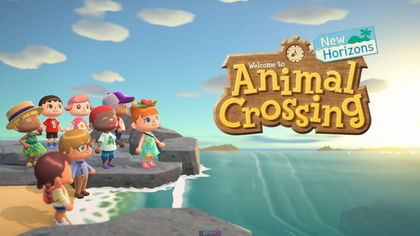 ---
---
Animal Crossing: New Horizons was released in March 2020. The game has a lot of stuff to explore and players can do it at their own pace. The game has a fast-growing community and it is always great to have some tricks up your sleeve before starting.
ADVERTISEMENT
Article continues below this ad
There are some features that a lot of players don't know about. These features can surely help them in certain situations. And for beginners, these tricks might just give them their best possible start in the game.
Stop a villager from moving in Animal Crossing
ADVERTISEMENT
Article continues below this ad
If players have more than 6 players living on their island, a random villager thinks of leaving every couple of weeks. Because of this randomness, there is a fair chance that a player's favorite villager may leave. If, by accident, players agree to a resident leaving, they can reverse their decision through the following steps :
Log-in as a second island resident using a different Switch profile.
Find the leaving villager and interact with them.
The leaving villager will express about them leaving.
Decline and tell them to stay.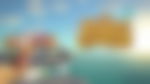 Tips to unlock the rare critters in Animal Crossing
Animal Crossing: New Horizons works in real-time and calender. Based on actual seasons in real-time, critters spawn on the island. The goal is to catch them all, but some critters do not even spawn before the players have actually unlocked them.
For example, the Golden Trout will only spawn when the player has caught over 100 fish in the game. The same applies to bugs like the Horned Hercules and the Giraffe Stag.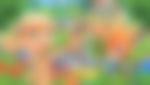 How to achieve maximum star fragments in a day
Players can make a wish if they chance upon a shooting star by looking up and pressing "A". For every wish, they receive a star fragment on the island the next day. The limit for getting these star fragments is 20 per day, per player.
Other players who visit the island have to make 5 such wishes for a single star fragment. The visitors need to make a total of 100 wishes so that the owner receives the extra 20 star fragments.
Players can get pearls by diving too!
Pascal is a character who gives out rare mermaid DIY recipes or pearls in exchange for scallops in the game. Pearls are a very rare crafting material, and players can also get them by diving into the sea. No doubt, the chances of getting pearls from diving are very rare, but there are certain markers to identify the location of a pearl.
The shadow of pearls is as big as the hands of the player and does not move inside water. They only expel two or three bubbles in a straight line because of their constant position.
ADVERTISEMENT
Article continues below this ad
Players can stop the spawning of fossils on the island
Players who do not want to look out for fossils can actually stop them from spawning. A very simple trick to make that happen is to bury the spawned fossils on the island in some distant area. After doing this, the game checks the number of buried fossils on the island and automatically stops spawning fossils.
These tricks are useful for veterans as well as beginners. It is always great to know even a little more about your favorite game!
ADVERTISEMENT
Article continues below this ad