Animal Crossing: New Horizons – A Look at the Unknown Side of Brewster's Roost
Published 11/22/2021, 9:30 AM EST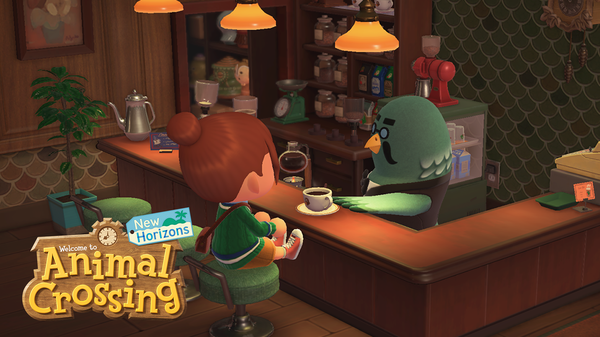 ---
---
After months of begging, Animal Crossing: New Horizons users' dreams finally came true with the arrival of Brewster and his cafe in the Roost with Update 2.0. For the longest of time, players have demanded with the developers to bring back the franchise's fan-favorite character. However, it has taken them over a year and a half for them to add him along with the other villagers.
ADVERTISEMENT
Article continues below this ad
Now, players can visit the Roost and see Brewster in his full glory, making pots of coffee behind the counter. While players might believe that they have seen everything in there, cool mods allow for a better view of the iconic coffee shop. So what's Brewster hiding behind his counters and does he hold any dark secrets?
ADVERTISEMENT
Article continues below this ad
Check out Brewster's Roost in fine detail on Animal Crossing: New Horizons
Recently, YouTube ceomg gave fans the long awaited detailed look of Brewster's cafe, The Roost. Thanks to mods, she showcased how she can walk on the counter or, for that matter, anywhere inside or outside the room. She even stood beside Brewster and chilled with him while he prepared some coffee. Then, with the handheld camera, she gave us the all-important closeup into Brewster's space, which included a lot of amazing items.
Upon close inspection, fans can notice many items under the counter, including cardboard boxes containing items of unknown origin. Moreover, they can even see the siphons he uses to make coffee clearly. Animal Crossing players they can even see his grinder on the drawers behind him beside the weighing scale. Along with that, they can even see the jars containing various beans on the massive shelf as well, which fans can earn if they buy enough coffee from Brewster.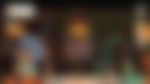 Gyroids and more rewards you can get
ADVERTISEMENT
Article continues below this ad
Animal Crossing: New Horizons can even notice the red coffee grinder, which they can get as a reward on top of the glass box. Inside the box, the Roost has items like pigeon milk cartons, empty glasses, maple syrup and many more. In the back room, the camera allows players to see things like Gyroids on the shelf, and on the other side, there's even a cooking range as well.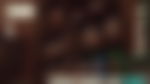 Even though players might not see these items under normal circumstances, the developers have made sure to put in finer details like these minute items on the Roost. Along with that, the arrival of a cooking range for Brewster might even suggest new recipes for players as current cooking DIYs from Brewster don't need a range in the real life. In the end, fans hope that they see more content with Brewster and his cafe.
ADVERTISEMENT
Article continues below this ad
WATCH THIS STORY: Top-Selling PlayStation, Xbox, and Nintendo Consoles of All Time