Animal Crossing New Horizons: All New Events Arriving in Update 1.9.0
Published 03/18/2021, 12:53 PM EDT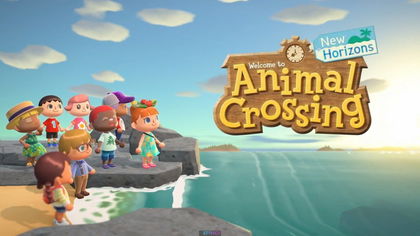 ---
---
After weeks of waiting, fans of Animal Crossing New Horizons can finally get their hands on update 1.9.0. The update covers a lot of important seasonal events and also the game's first anniversary, which is on March 20. It will also introduce six new Sanrio villagers and their various furniture sets. But the biggest additions to the game will be the new events that arrive in March and April.
ADVERTISEMENT
Article continues below this ad
ADVERTISEMENT
Article continues below this ad
Animal Crossing anniversary, April Fool's, and Bunny Day
For the game's first anniversary, players will receive a special cake as part of the celebrations. Although there won't be a full-blown celebratory event, it's still cool to see the developers rewarding players for their support. They will find this very cute cake in their mailbox.
The Bunny Day event also returns to New Horizons, but for a shorter period of time. Unlike last year, it will be a 7-day event instead of 14 from March 28 to April 4. Players can dig up eggs for free, which they can use for special Bunny Day-themed DIY recipes. Players can also visit Nook's Cranny every day for a new item as part of the Bunny Day series.
On April 1, the game also returns to the classic April Fool's Day event after it wasn't celebrated last year. As part of the celebrations, players can buy Whoopie Cushions in a different color every day from Nook Shopping.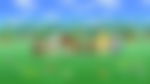 High school prom, Earth Day and Korean Singmogil Day
ADVERTISEMENT
Article continues below this ad
A new high school prom event will also start on April 1 and last for the entirety of the month. The event introduces a new range of items themed around prom, such as a prom night wall, a prom night flooring and a prom stash. Players can buy these items from Nook Shopping or from your local Able Sisters.
The update will also bring in a ten-day Korean Singmogil event to Animal Crossing. The South Korean holiday which is celebrated on April 5, champions forestry and the development of national history. As part of the event, players can purchase the limited edition Forsythia from Nook Shopping. There will also be a week-long Earth Day event starting on April 15 where players can purchase a decorative globe from Nook Shopping.
The update promises a lot of new exciting content, and fans should be excited to try them out as we get into the second year of New Horizons.
ADVERTISEMENT
Article continues below this ad