Animal Crossing New Horizons Breaks Sales Records- Ranks As Second Best Seller in 2020
Published 04/21/2020, 3:47 PM EDT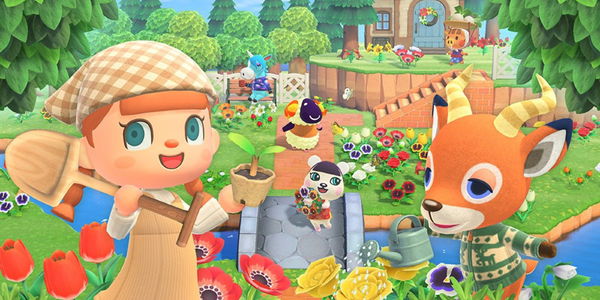 ---
---
Nintendo Switch has hit gold with their latest Animal Crossing title, New Horizons. Nintendo launched the game on March 20, 2020, and it became an instant hit. According to the NPD Group, an American market-research company, New Horizons now ranks as the third highest-selling game in the first month of launch by Nintendo.
ADVERTISEMENT
Article continues below this ad
The Animal Crossing franchise started way back in 2001 and has been a huge success right from the off. New Horizons, the fifth series in the franchise, was released just about a month ago. It is already one of Nintendo's most popular games ever.
Animal Crossing: New Horizons a Sparkling Success
ADVERTISEMENT
Article continues below this ad
New Horizons sold the third most physical copies of all Nintendo games. This is no mean feat given the countless popular games Nintendo has given us over the years.
The only two Nintendo games to have fared better in the launch month are Super Smash Bros. Unlimited in December 2018 and Super Smash Bros. Brawl in March 2008. To be in such esteemed company is commendable indeed. Since Nintendo never publish their digital sales records, NPD cannot suggest the actual sales.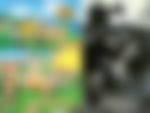 ADVERTISEMENT
Article continues below this ad
Moreover, New Horizons has already earned Nintendo more money than all previous Animal Crossing titles combined! Now that is a successful game. The sales were certainly helped by the current global crisis we are witnessing. With a majority of the population forced to stay home, people have turned to gaming as an avenue of passing the time.
Furthermore, New Horizons has also helped the company double the sales of Nintendo Switch hardware last month as compared to March 2019.
Looking at the overall sales this year, Animal Crossing: New Horizons sits second only to Call of Duty Modern Warfare. But it does not stop there; isolating the American market, new Horizons is now the best selling franchise game in the countries history.
ADVERTISEMENT
Article continues below this ad
The latest series in the franchise sure is something special. Not only in terms of the title's sales but it has also given Nintendo the strongest first-quarter unit sales since 2010 (Nintendo DS).
What more could a company ask for?
Trending Stories