Animal Crossing New Horizons: Catch These Fish, Bugs and Sea Creatures Before November Ends
Published 11/29/2020, 12:02 PM EST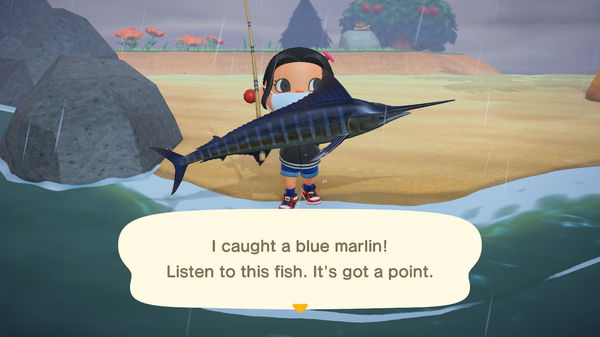 ---
---
Monthly changes and updates are frequent occurrences in the world of Animal Crossing: New Horizons. The social simulation game takes place in real-time and includes natural phenomena like seasons and weather changes. Moreover, those who have played the game know how immersive an experience it is to catch a variety of critters.
ADVERTISEMENT
Article continues below this ad
New Horizons has a pattern of fish, bugs, and sea creatures that cycle in and out every month. With November coming to a close, an assortment of critters will depart both the Northern and Southern hemisphere islands after November 30. Some of these critters will not return for quite some time, so players are advised to catch as many as they can before time runs out.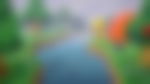 ADVERTISEMENT
Article continues below this ad
As the Northern Hemisphere is transitioning into winter, the islands here will see the majority of critter departures. Meanwhile, Southern Hemisphere players don't have as many creatures leaving because summer is just around the corner.
We list all the Animal Crossing: New Horizons fish, bugs, and deep-sea creatures leaving both hemispheres after November below. Players need to keep an eye out, so they don't miss catching any of the creatures towards completing their Critterpedia and donating them to Blather's Museum. Therefore, it is important to know which critters are leaving to ensure you catch them before November ends.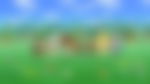 List of Animal Crossing: New Horizons critters departing Northern Hemisphere after November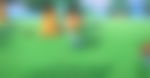 The following 10 fish are departing the Northern Hemisphere islands when November ends:
| | | | | |
| --- | --- | --- | --- | --- |
| Name | Location | Time | Shadow size | Price |
| Cherry salmon | River (Clifftop) | All day | Medium-small | 1,000 |
| Char | River (Clifftop) | All day | Medium-small | 3,800 |
| Golden trout | River (Clifftop) | 4pm – 9am | Medium-small | 15,000 |
| Mitten crab | River | 4pm – 9am | Small | 2,000 |
| Guppy | River | 9am – 4pm | Tiny | 1,300 |
| Neon tetra | River | 9am – 4pm | Tiny | 500 |
| Sea horse | Sea | All day | Tiny | 1,100 |
| Zebra turkeyfish | Sea | All day | Medium-small | 500 |
| Barred knifejaw | Sea | All day | Medium-small | 5,000 |
| Ray | Sea | 4am – 9pm | Large | 3,000 |
The following 10 bugs are departing the Northern Hemisphere islands when November ends:
| | | | |
| --- | --- | --- | --- |
| Name | Location | Time | Price |
| Monarch butterfly | Flying | 4am – 5pm | 140 |
| Long locust | On the ground | 8am – 7pm | 200 |
| Migratory locust | On the ground | 8am – 7pm | 600 |
| Rice grasshopper | On the ground | 8am – 7pm | 160 |
| Cricket | On the ground | 5pm – 8am | 130 |
| Mantis | On flowers | 8am – 5pm | 430 |
| Orchid mantis | On white flowers | 8am – 5pm | 2,400 |
| Violin beetle | On tree stumps | All day | 450 |
| Walking stick | On trees | 4am – 8am & 5pm – 7pm | 600 |
| Flea | On villagers | All day | 70 |
The following 3 deep-sea creatures are departing the Northern Hemisphere islands when November ends:
| | | | | |
| --- | --- | --- | --- | --- |
| Name | Time | Shadow size | Swimming pattern | Price |
| Chambered nautilus | 4pm-9am | Medium | Medium | 1,440 |
| Umbrella octopus | All day | Small | Fast | 6,000 |
| Gazami crab | All day | Medium | Fast | 2,200 |
List of New Horizons critters departing Southern Hemisphere after November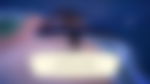 The following 3 fish are departing the Southern Hemisphere islands when November ends:
| | | | | |
| --- | --- | --- | --- | --- |
| Name | Location | Time | Shadow size | Price |
| Loach | River | All day | Small | 400 |
| Golden trout | River (Clifftop) | 4pm – 9am | Medium-small | 15,000 |
| Oarfish | Sea | All day | Huge | 9,000 |
The following bug is departing the Southern Hemisphere islands when November ends:
ADVERTISEMENT
Article continues below this ad
| | | | |
| --- | --- | --- | --- |
| Name | Location | Time | Price |
| Mole cricket | Underground | All day | 500 |
The following 2 deep-sea creatures are departing the Southern Hemisphere islands when November ends:
| | | | | |
| --- | --- | --- | --- | --- |
| Name | Time | Shadow size | Swimming pattern | Price |
| Turban shell | All day | Small | Slow | 1,000 |
| Dungeness crab | All day | Medium | Moderate consistent movement | 1,900 |
ADVERTISEMENT
Article continues below this ad