Animal Crossing: New Horizons Celebrates a Bizarre British Festival With New Item
Published 05/23/2021, 12:06 PM EDT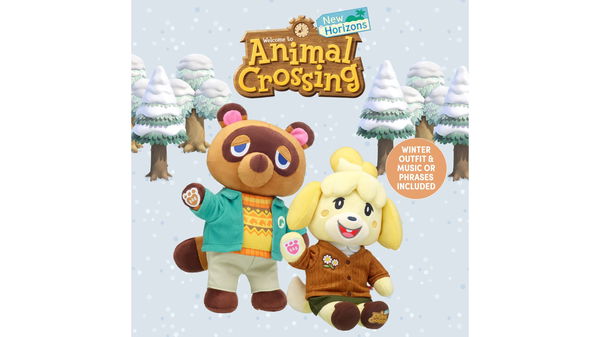 ---
---
Nintendo loves celebrating festivals from around the world in its popular Switch game, Animal Crossing: New Horizons. These festivals aren't always prominent like Christmas or Easter. Instead, even those like Pi Day or Colombus Day have seen Nintendo add seasonal items to the game.
ADVERTISEMENT
Article continues below this ad
While major festivals often bring about a total revamp in the game with several items, including clothes, wallpapers, and DIY recipes, smaller festivals might just bring along an item or two. Nevertheless, it doesn't diminish the spirit of celebration and clearly, gives yet another unique item to players.
In another such instance, Animal Crossing: New Horizons decided to celebrate a bizarre festival hailing from Britain. The game is celebrating Cheese Rolling, an annual event from Cooper's Hill in England. The event takes place on the Spring Bank Holiday when residents of Cooper's Hill come together to roll a Double Gloucester cheese down the hill and chase after it.
ADVERTISEMENT
Article continues below this ad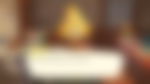 ALSO READ: Animal Crossing: New Horizons: Easy Ways to Make Money Quick in the Game
Animal Crossing: New Horizons adds a block of cheese in the Nook Shop
The perfect season item to celebrate the Cheese Rolling festival would be a block of Double Gloucester cheese. Therefore, Animal Crossing: New Horizons players can head over to Nook Shopping to buy the season item, which is available for 1,200 Bells. Players willing to make their homes a bit more interesting with a block of cheese should hurry as, just like other seasonal items, this too is available only for a limited time.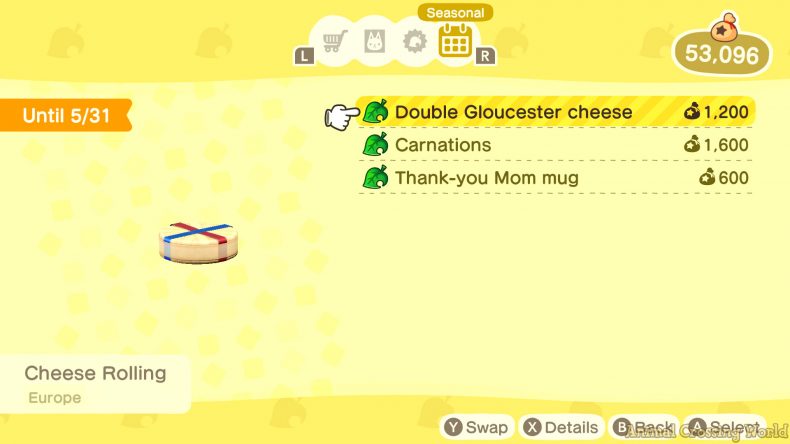 Unfortunately, the item itself is not as interesting as the festival. It isn't interactive, and thus, players can't have fun rolling it down a hill. However, it would still make for a wonderful decorative item. Moreover, if you're a player who loves to collect rare Animal Crossing: New Horizons items, this might be the one for you.
Hello! Did you know that there's a silly event in England where folks roll a wheel of cheese down a hill and then chase after it? Why didn't anyone tell me?! Anyway, Nook's Cranny is selling the famous cheese used in the event now through the end of the month. The chase is on! pic.twitter.com/E5viYUM3mc

— Isabelle (@animalcrossing) May 22, 2021
ADVERTISEMENT
Article continues below this ad
"Do you love cheese enough to chase a wheel of Double Gloucester down a hill at 60 miles per hour? Many folks in Europe do! It's all fun and games until someone gets curd."
The item leaves Nook Shopping on May 31, along with two other seasonal items. If players are not interested in the Double Gloucester cheese, they can instead buy the Carnations for 1,600 Bells. Moreover, they can also get their hands on the Thank-you Mom mug for 600 Bells.
ADVERTISEMENT
Article continues below this ad
ALSO READ: Animal Crossing: New Horizons- Nintendo Might Announce These Updates at E3 2021