Animal Crossing New Horizons: Developers Accidentally Reveal Villager House Which Won't Release in Update 1.10
Published 04/28/2021, 10:37 AM EDT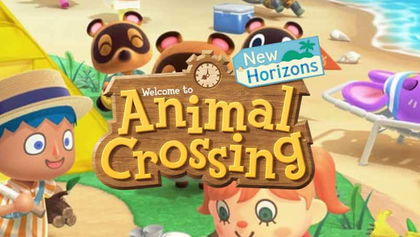 ---
---
Recently, developers of Animal Crossing New Horizons revealed some information about the upcoming update 1.10. The update will feature a lot of exciting new events such as May Day, International Museum Day and many more. But the reveal also included a small mysterious villager house that almost caused a mass hysteria in the community.
ADVERTISEMENT
Article continues below this ad
ADVERTISEMENT
Article continues below this ad
Animal Crossing New Horizons accidentally reveals Villager House
Animal Crossing New Horizons update 1.10 focuses a lot on the upcoming events, and the content that's part of it. It showcases the events that will arrive in May and June. It never received a trailer like the previous patch, but the developers showcased a lot of pre-release screenshots. This included the new Wedding Season which starts on June 1, with a lot of items involving the theme of marriage. Other than that, they also showcased images for some of the seasonal items that will also release with update 1.10.
One screenshot included items from the Children's Day event, such as the iconic carp streamer. But an unknown villager house which was also seen in the image sparked a lot of debate in the community. Players believed that the house which doesn't exist in the game currently, is a sign for new villager NPCs to arrive soon. Along with that, some fans thought that the developers might add some customization tools for existing villager buildings. But few hours later, all these rumors were shot down.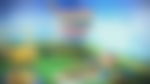 Developers confirm that the house won't be part of the update
ADVERTISEMENT
Article continues below this ad
Few hours after causing a meltdown in the Animal Crossing community, the developers revealed that the screenshot was an error. Nintendo gave a statement that the house won't be part of the upcoming update. Along with that it, they also replaced the screenshot with an image of the carp streamer without the mystery house.
"Update: A screenshot featuring limited-time items above contained a house that doesn't appear in the game. This screenshot has been replaced. Sorry for the confusion"
No one knows if the house was part of the design of an existing villager or an entirely new one. Other than that, fans are also in the dark about this mysterious house ever showing up in a future update. Unfortunately for the fans, the screenshot increased their hopes of some new NPC releases, and for the time being, there won't be anything of that magnitude arriving in the game.
ADVERTISEMENT
Article continues below this ad