Animal Crossing: New Horizons- Every Refreshing Announcement Nintendo Could Make at E3 2021
Published 06/05/2021, 12:51 PM EDT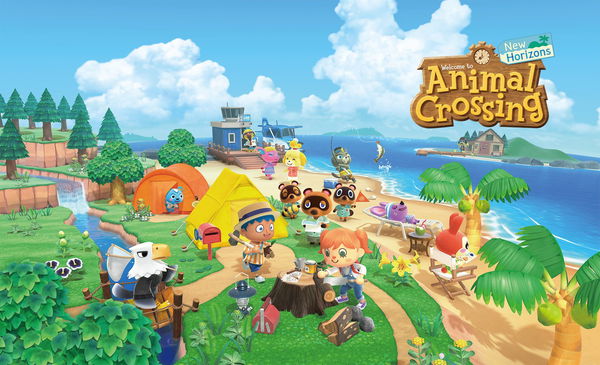 ---
---
Nintendo is going to hold its 'Nintendo Direct' event as a part of E3 2021 this year. The Japanese company has major announcements planned for most of its first-party and third-party titles. This means that fans can also expect fresh announcements on Animal Crossing: New Horizons, and fans couldn't have been happier.
ADVERTISEMENT
Article continues below this ad
Unfortunately, the company didn't hint at anything it is going to introduce to the popular Nintendo Switch game. Therefore, it's up to the best guess of fans on what Nintendo could announce at the annual expo. Regardless, there are a few things that seem very probable following the recent updates and leaks surrounding the game.
Animal Crossing: New Horizon data mines can finally come to the game
ADVERTISEMENT
Article continues below this ad
Prior to a few updates, ACNH had multiple data mines that revealed some interesting information. Customizable fences, a new museum cafe, and most importantly, the arrival of Brewster have all occupied the players' minds ever since the leaks first appeared. Since then, players have been expecting these to arrive with every single update.
Unfortunately, Nintendo hasn't introduced a single major update to Animal Crossing: New Horizons in 2021. Even the anniversary update failed to create an impact on the community. Therefore, E3 2021 feels like the perfect time to announce a major update. Naturally, ahead of the update, players once again have hopes that Brewster might finally arrive at their islands.
WATCH THIS STORY: Top selling PlayStation, Xbox, and Nintendo Consoles of All Time
Nintendo could also announce a Legend of Zelda crossover
ADVERTISEMENT
Article continues below this ad
One announcement that is pretty much confirmed at this point in time is the new Legend of Zelda game. Nintendo is going to announce ZELDA Breath of the Wild 2 for the Switch at E3 2021. Fortunately, this could also mean good news for Animal Crossing: New Horizons fans.
Following the previous Mario crossover, Nintendo has displayed that it can bring crossover updates from other Nintendo games. Therefore, as Switch gets a new Zelda exclusive, ACNH can also get a Zelda crossover with fresh items. Additionally, if players are lucky and Nintendo is in a great mood, it can also introduce new villagers to the game, something that was missing from the Mario crossover.
ADVERTISEMENT
Article continues below this ad
Unfortunately, in the worst-case scenario, Nintendo might not mention Animal Crossing: New Horizons at all at the E3 2021. Although the game is one of the biggest drivers of sales for Nintendo consoles, the expo doesn't fit in its usual update cycle. Hopefully, this doesn't end up being the case, or Nintendo is going to upset a major part of its community.
ALSO READ: Will Nintendo Showcase the New Nintendo Switch Pro at E3 2021?
Trending Stories