Animal Crossing: New Horizons- Everything You Need About the Rumored Addition of Gyroids in the Upcoming Update
Published 10/12/2021, 10:30 AM EDT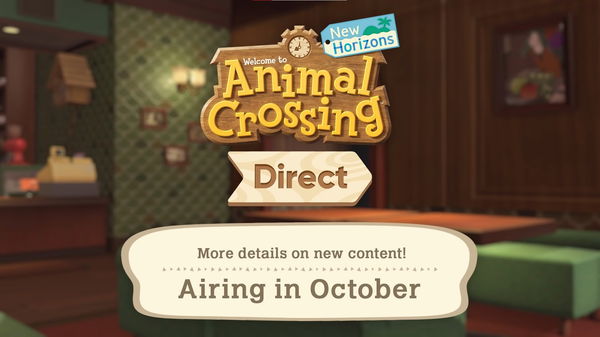 ---
---
During the September Nintendo Direct, Animal Crossing: New Horizons fans received the shock of a lifetime. The developers showcased a small trailer clip for an October event which will talk about the game's next major update. The clip also teased the long-awaited arrival of the franchise's popular character in Brewster and his cafe in The Roost.
ADVERTISEMENT
Article continues below this ad
With Brewster and The Roost returning to the series, it seems like the developers have something huge planned for the event on October 15. Along with that, fans can also expect to see some other major features added to the game as well. So it should come as no surprise that community might soon see the return of Gyroids. But, what are Gyroids and how can players earn them on their Island?
ADVERTISEMENT
Article continues below this ad
What are Gyroids in the Animal Crossing franchise?
In the world of Animal Crossing, Gyroids are a collection of furniture items that players can earn. These clay figurines have different aesthetics and unique sound effects. By placing two of them together, players can liven up a certain location on their Island. Just like fossils in the series, fans can find these Gyroids on dig spots in their Island. However, they can only root them off the ground the day after it has rained. Plus, they only spawn in open areas away from buildings.
Over the course of five Animal Crossing games, players have seen up to 40 different families of Gyroids. Each family might have anywhere between 1-6 figurines, which totals up to 130 Gyroids. Mostly players collect these figurines as decorations for their house. Upon activation, they gyrate to create beautiful sounds that change the vibe of a room. Players can also change the pitch and the tempo as well to create their favorite music.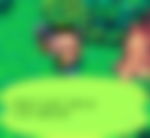 How to earn them in New Horizons?
ADVERTISEMENT
Article continues below this ad
Everyone knows about Brewster's love for coffee. However, rarely do people talk about his admiration of Gyroids as well. He has even had his collection of figurines called Brewstoids. So, it's very likely that the November update, which has Brewster, will also include these small figurines as well. However, fans don't know much about how they might earn them in New Horizons.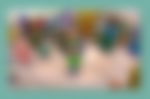 With Animal Crossing: New Horizon's emphasis on crafting, there's a chance that players can craft them using clay or other items. Many suggest that the developers will follow the old-fashioned route, which includes digging them out after a rainy day. This seems very likely with new datamined information suggesting that the Islands will have more instances of rainfall.
ADVERTISEMENT
Article continues below this ad
In the end, it's still up in the air whether Gyroids will arrive on player Islands soon. However, it's very likely that they will be added, and if the developers do, then players might have a lot of digging to take part in.
WATCH THIS STORY: Top-Selling PlayStation, Xbox, and Nintendo Consoles of All Time
Trending Stories