Who Is Luna in Animal Crossing New Horizons? Everything You Need to Know
Published 06/23/2021, 5:58 AM EDT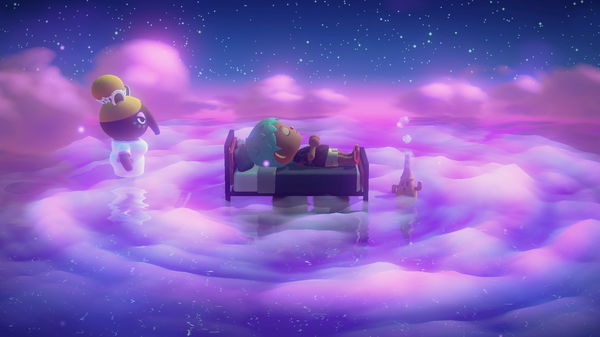 ---
---
Many people would agree that sleep is vital for the proper functioning of a human body. It's quite integral to a healthy life, and Animal Crossing New Horizons player would even go a step further and claim it to be important for their entertainment. This is because these players have been accustomed to the game's dreaming mechanic which has provided some amazing fun.
ADVERTISEMENT
Article continues below this ad
At the center of all the dreaming in the hit Nintendo title is Luna, the Tapir villager. In New Horizons, she appears in a player's dream when they sleep on any bed. But fans know little about this mysterious character that's been around since New Leaf. So who is Luna?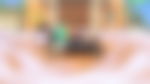 ADVERTISEMENT
Article continues below this ad
Luna and the dreaming world of Animal Crossing New Horizons
Luna is the host of the dreaming service in Animal Crossing New Horizons. The service allows fans to visit other towns while sleeping. With this feature, they can show up on any locations uploaded by players on the Library of Dreams. In this virtual version of another player's Island, fans can do whatever they want with the town. But the changes will not show up on the real Island and along with that they also cannot take any items outside that world.
Luna was first introduced in Animal Crossing: New Leaf. In the older iteration of the franchise, she operated the Dream Suite which players used to access this mechanic. But in New Horizons, there isn't any Dream Suite, and she appears directly in a player's dream. She was added with this feature during the game's 1.4.0 Summer Update Wave 2 in July 2020.
The origins of Luna
ADVERTISEMENT
Article continues below this ad
In Japanese culture, the Malayan Tapir or also known as the Baku, is a mythological creature associated with happy dreams. This is because it's said that the Baku devours nightmares. So it's quite understandable why Luna is a Tapir in the game, because she is a Baku in New Horizons.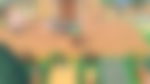 Other than that, there's more proof of Luna being a Baku as not a single villager complains about nightmares in the game. Hence why some people claim that she is the source of everyone's peace in the game. In the end, it makes sense why Luna arrives in every player's head while dreaming, and it's safe to say that she protects fans from scary nightmares.
ADVERTISEMENT
Article continues below this ad
WATCH THIS STORY- Top-Selling PlayStation, Xbox, and Nintendo Consoles of All Time