Animal Crossing: New Horizons Fishing Tourney Guide- How to Participate, Earn Points, and Unlock Exclusive Rewards
Published 01/09/2021, 12:48 AM EST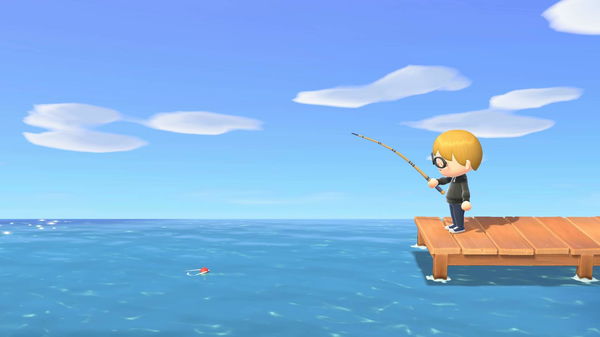 It's been over a week into January 2021, and heaps of fresh changes have appeared on the Animal Crossing: New Horizons islands. It's almost time for the first fishing tourney of the year and players in both hemispheres can partake in the event on Saturday, January 9.
ADVERTISEMENT
Article continues below this ad
While this is a recurring event throughout the year, the excitement for it remains the same. The beaver character CJ hosts the Fishing Tourney in New Horizons. He will set up a small stall outside Resident Services on the day of the event.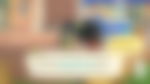 The actual fish-catching event will run from 9 AM to 6 PM, and it is a good window of opportunity for players to add to their collection of exclusive items. Read on to learn everything about participating in the event, from earning points to unlocking rewards.
ADVERTISEMENT
Article continues below this ad How to take part in Animal Crossing: New Horizons Fishing Tourney and earn points
To begin playing in the Fishing Tourney event on January 9, you need to approach and speak with CJ outside Resident Services. He will then guide you and give you the details of the event. The first participation is free, but after that, you will have to pay 500 Bells for all subsequent entries.
The Fishing Tourney functions as a timed challenge, meaning you will have 3 minutes to catch as many fish as possible. After the time runs out, CJ will inform you of the points you earned. Each fish you catch is worth 1 point and catching over three fish during the three-minute span will award you with 2 bonus points. You can then exchange these points for exclusive items later.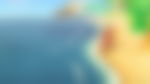 Players are allowed to use fish bait, which helps catch more fish quicker and improve the points tally. Therefore, we recommend digging up manila clams on the seashore and crafting them into fish bait beforehand. Besides, stockpiling fishing rods before the event begins is a good idea as they are not the most durable things in the game and tend to break.
You don't need to bother about managing inventory space during the Fishing Tourney sessions. The fish you catch will be automatically added to the cooler outside Resident Services. Furthermore, you have the option to sell your catch to CJ, for which he will offer you a premium price.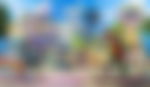 All the Fishing Tourney prize items and trophy rewards
After the end of each challenge, the points you earned will be calculated and added to your overall tally for the day. Besides, any points that you may have from previous fish-catching tournaments will carry over.
For participating in the event, you get to exchange your points for exclusive fish-themed items. There are 13 Fishing Tourney prizes that you can acquire by trading 10 points for each item. This sums up to 130 points for completing the entire set of exclusive items.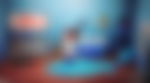 CJ chooses the prizes randomly, and he will reward you with each item from the entire set once, before resorting to handing out duplicates. The following is the list of all the Fishing Tourney prizes:
Fresh Cooler
Fish Doorplate
Fishing Rod Stand
Fish-Drying Rack
Fish Pochette
Marine Pop Wallpaper
Fish Print
Fish Rug
Tackle Bag
Fish Umbrella
Anchor Statue
Fish Wand
Fish-Print Tee
ADVERTISEMENT
Article continues below this ad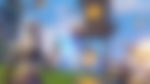 Besides the aforementioned items, three different trophies are available for reaching certain milestones of the cumulative points tally. CJ will inform you when you reach a points milestone and the points you spend in exchange for prizes don't impact your overall tally for unlocking a trophy.
Additionally, this includes your points total that you might have earned from previous fishing tourneys. You can unlock the Bronze, Silver, and Gold fishing trophies for accumulating 100, 200, and 300 points respectively.
ADVERTISEMENT
Article continues below this ad
More fishing tourneys will take place in Animal Crossing: New Horizons in the coming months. But this one is the perfect opportunity for players to start the new year with some exclusive items and complete their collection of unique rewards.