Animal Crossing New Horizons: Following Mario Update, Bunny Day Returns to the Game
Published 03/18/2021, 11:23 AM EDT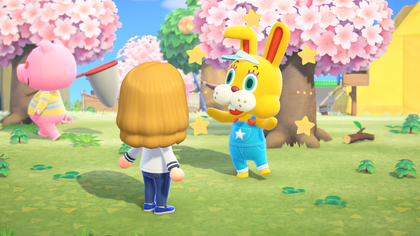 ---
---
Animal Crossing New Horizons has been massively successful ever since its release. It won't be an overstatement to say that the several updates and events from Nintendo are the secret behind its success. The event rewards players with many amazing items like outfits, furniture, and much more. Keeping that in mind, Nintendo has announced its plan for the one-year anniversary of the game next month.
ADVERTISEMENT
Article continues below this ad
The April update will have a ton of events that will offer players some exciting rewards. Furthermore, the Bunny Day event will make its return to the game. However, this time it will have some changes as compared to the previous edition.
ADVERTISEMENT
Article continues below this ad
Bunny Day details and changes
Bunny Day will be the first event in April. This will be the second iteration of Easter after the one in 2020. A lot of players were not happy with the event last year and were wondering whether it would be the same or come with some improvements.
Interestingly, Nintendo has listened to the fans' feedback, and made some changes to Bunny Day.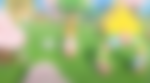 The first change and arguably the most noticeable flaw of Bunny Day was the duration. It lasted for almost 12 days last year, and a lot of players were not happy with it. Therefore, developers have changed the duration of it to eight days, from March 28 to April 4.
The second change is the drop and spawn rate of the Easter eggs. This time, the drop rates of the eggs will be very low as compared to last year. Despite the very low rates, finding them should not be too difficult.
The changes Nintendo made in the event show its concern over the user's dissatisfaction. This kind of behavior is really appreciated and helps to make the game more entertaining.
About Bunny Day event in Animal Crossing New Horizons
The event mechanics will be same as last year. Players will have to find and collect a bunch of Bunny Day Easter eggs from around the island.
Following that, they can learn some DIY recipes for Bunny Day items as they collect them, or they can trade the eggs with Zipper or other villagers for some amazing rewards. However, players who have already taken part may already have all the DIY recipes. Therefore, to spice things up for them, Nintendo has announced that there will be new items available every day at Nook Stop.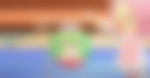 The developers revealed nothing about the new upcoming items but gave a small glimpse of one- the Bunny Day Lawn Sign.
ADVERTISEMENT
Article continues below this ad
ADVERTISEMENT
Article continues below this ad
At last, the Bunny Day event is finally making its return after one year, and all the players who missed it last year can take part in it to get some event-exclusive awards.