Animal Crossing New Horizons Guide: How to Plant Trees on a Path
Published 03/09/2021, 1:06 PM EST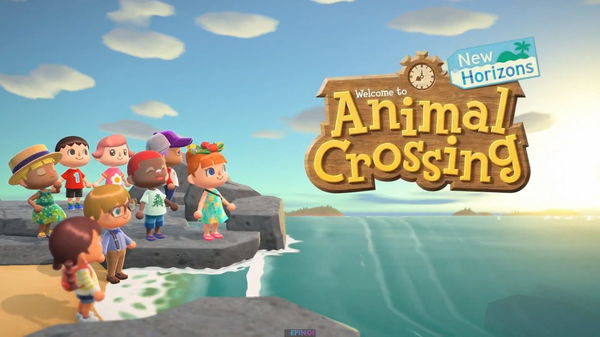 ---
---
Almost a year has passed since Nintendo launched the immensely popular Animal Crossing: New Horizons. The game is one of the company's most successful titles with over 30 million copies sold. But fans of the game have found a new glitch that allows them to plant trees on pathways. For a game that's been almost out for almost a year, it's rather surprising to find a glitch of such massive scale.
ADVERTISEMENT
Article continues below this ad
The new Animal Crossing New Horizons
ADVERTISEMENT
Article continues below this ad
Animal Crossing New Horizons currently runs on version 1.8.0. The current version of the game allows players to place any kinds of flora, which includes trees, bushes, flowers, bamboo and weeds on terraformed pathways. This could be done by employing a glitch that could be exploited with a few easy steps.
Players could already plant any kinds of flora on dirt and sand pathways. But this glitch allows them to plant them on all kinds of stone, brick, arched tile, terracotta tiles and wooden pathways. This opens the doors for players to create new kinds of creative decorations that were previously impossible to achieve.
How to use the glitch
ADVERTISEMENT
Article continues below this ad
In order to use this trick, players need to make sure that the entire floor that they want to work on is completely terraformed. After terraforming, they have to select the type of tile that suits their design. Then, players have to place a building plot on top of the tiles where they want to place the flora. They can do this by using the construction kit and they can place any house or shop on it.
Following that, they have to use the "Let me imagine it" option to visualize the building on top of the pathway. Then they have to select the "I need to rethink it" option which cancels the construction of the building. By doing this, the game glitches the pathway and converts the plot's characteristic to normal grass, but it still visually looks like a pathway. Now, players can just dig holes on the path and place whatever trees or flowers they want.
Other than that, fans can also bury items like fossils on this path. But mainly, this trick is definitely suited to save space and place decorations where it feels empty.
ADVERTISEMENT
Article continues below this ad