Animal Crossing: New Horizons Helped a Couple Find Love Amid the Distressful Pandemic
Published 12/27/2020, 1:30 PM EST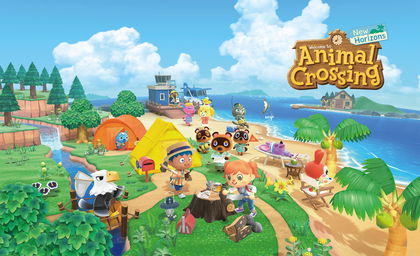 ---
---
Since releasing in March, Animal Crossing: New Horizons has gone on an incredible run. It is already the best-selling game in the Animal Crossing series and en route to becoming the best-selling title for the Nintendo Switch console.
ADVERTISEMENT
Article continues below this ad
A reason for New Horizons' immense popularity and worldwide success is its relaxing and immersive gameplay. There is no competitive rush, meaning players can progress at their own pace. Furthermore, the game has provided a much-needed escape from the harsh reality for millions around the world during the COVID-19 pandemic.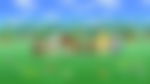 ADVERTISEMENT
Article continues below this ad
Amid the strict stay-at-home and social distancing regulations, players took to the creative world of New Horizons to indulge in real-life activities and connect with friends. Now, a man from Bountiful, Utah, has shared his heartwarming story of finding love and hope through the social simulation game during the unprecedented pandemic situation.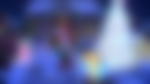 A wholesome Animal Crossing: New Horizons love story amid the distressful pandemic
Speaking with Fox13Now, Steven Brown shared his Animal Crossing: New Horizons love story. It started months back when Brown purchased a Switch console and began playing the game at the initiation of the COVID-19 lockdowns. Naturally, it brought his work to an abrupt pause, and the single father of two children explained how he enjoyed the relaxing aspect of the game.
"That was kind of my escape from the real world," he said. "It's a very slow-paced game, so it wasn't stressful for me."
Eventually, Brown managed to stack up a massive amount of Bells, and he offered to give some away on an Animal Crossing group on Facebook. This is where he came across a woman named Shayla Johnson and they met up virtually on her island.
"I gave her the bells, and all of a sudden she asked me if I wanted to see her island," Brown recollected.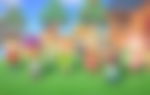 The two of them quickly became friends, and they started playing regularly for hours and communicating in-game. As the days passed, the pair began talking outside the game daily and their affection for each other grew stronger from a distance. The social simulation game has brought the couple together in real-life and formed a family
In August, Brown flew to Indiana to meet Johnson for the first time in person. By that time, the pair had realized their feelings were serious and mutual.
Brown had secretly brought a ring with him. Seeing everything progressing perfectly at that moment, he proposed to Shayla to marry him. She responded with an immediate 'yes'.
The couple is currently planning for a wedding and Johnson's move to Utah. They expect to start living together in January.
Johnson said, "My heart is telling me to go to Utah and be with him, and we'll start our life together. And I'm trusting that. I'm trusting my heart."
ADVERTISEMENT
Article continues below this ad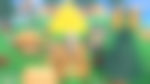 Animal Crossing: New Horizons helped spark the connection between two individuals in love, and they still play the game. Even Brown's daughter joins in to play with them sometimes. The couple found love probably where they least expected.
The social simulation game helped form a family during the difficulties of the pandemic. This heartwarming love story is a testament to Animal Crossing's ability to bring people together and help them connect.
ADVERTISEMENT
Article continues below this ad