Animal Crossing: New Horizons: Here Are 10 Ways to Build Bridges That Will Stand Out
Published 03/09/2021, 12:02 PM EST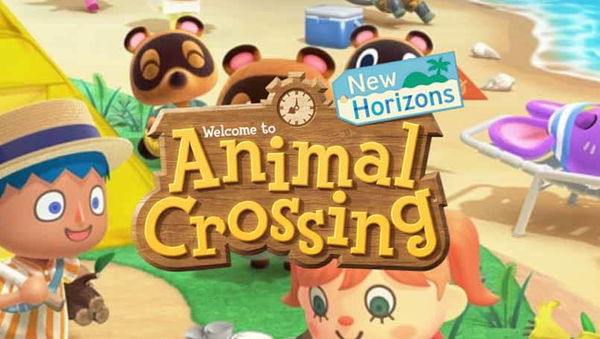 ---
---
Nintendo's Animal Crossing: New Horizons offers an attractive world that players can build as per their liking. Players have the utmost freedom to design and develop the entire island with whatever themes they deem fit. It indeed makes the title an intriguing offering that has so far attracted millions of players. The growing numbers and the frequent update of fresh content pave the way for interesting ideas.
ADVERTISEMENT
Article continues below this ad
If you have been wondering how to build beautiful bridges on the island, then refer to this guide. It will lay out ten amazing ideas that you can use to build beautiful bridges on your Animal Crossing island.
ADVERTISEMENT
Article continues below this ad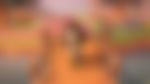 Build ten amazing bridges in Animal Crossing: New Horizons using simple methods
The title offers a wide range of furniture and options that you can use to build your island. It can prove to be a bit challenging to come up with a suitable combo to create good-looking bridges. Here is a list of 10 amazing ideas that you can use to build excellent bridges and themes that will enhance your island.
The wedding bridge idea: Those who love weddings can turn their bridges into a wedding theme with a pink castle overlooking the landscape. You can build this idea with an alternating iron hedge, stone fencing, and flower wedding stand. You can color the overlooking towers and Castel pink, which would make it very suitable for the ongoing season.
Diagonal Brick bridge: Now that the Autumn season is almost upon us, it would be a good idea to go old school. Players should consider erecting the simple yet elegant brick bridges on the island, as they will fit very well with the upcoming seasons. The entire island is set to turn orange, and bridges with the supporting color would only make the season feel more lively than ever.
Lost Falls Bridge: This bridge is directly inspired by the brick bridges with few new adjustments. Instead of building it as a standalone object of admiration, add a magnificent waterfall underneath. It will make it seem like the amazing Niagara Falls that can work well with every single season.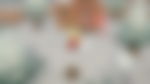 Fantasy and real-life inspirational ideas for Animal Crossing bridges
Orchard market bridge: You already know that diagonal bridges probably look the best inside the title. Follow up on the idea and build a wooden suspension bridge with an orange orchard and a market. This idea won't be an all seasonal one, but it will definitely work in the ongoing seasonal changes. You can also build cute farmhouses and fruit markets that would enhance its beauty.
Fantasy forest bridge: This idea would involve building two bridges diagonally adjacent to another. You can add amazing fantasy flower designs, trees and give it a fantasy look suitable for diagonal bridges.
Snow-clad bridge: The winter season may have exited the island, but there is still much that can be done. You can still erect beautiful diagonal stone bridges with room for the snow to cover each side. It is always a welcome idea to have a stream of water or a waterfall run underneath it. This idea could work on the entrance section that will see you welcoming guests in the best style possible.
Zen bridge of a park: Who does not like to spend some quality time in the park? It is hard to find anyone who would disagree with the notion. In which case, the same area can be used as an inspiration to build wooden Zen bridges. You can refer to old spiderman movies that also showcased these iconic brides that overlooked the entire grassland.
video source: Lex Play
More ideas to build interesting bridges
ADVERTISEMENT
Article continues below this ad
Double bridge: This is yet another simple yet appealing idea for your Animal Crossing the island. First, build a beautiful wooden or stone bridge right in the front section of the area. Now head to the back section and erect a similarly styled bridge overlooking the first one. This would conveniently place two beautiful bridges in one frame that would make it seem a very attractive addition on the island.
A bridge between the statue garden: Building this idea would not take much effort at all. First up, you need to start by building the statue garden around the area and add beautiful flowers. Create a stone bridge that runs parallel on the island with flowing water that passes through statues and the bridge. You can add relevant flowers and grasslands to suit the general concept behind the statue garden.
Jungle bridge: This idea is a simple yet very effective addition to your island. Everyone has seen the Jurassic Park movies and the classic jungle bridges it harnesses within. A similar design could also prove to be a great addition to your island. It looks clean elegant and gives you more room to refurbish the jungle biome however you may wish to do it. This idea is all seasonal, which makes the jungle bridge concept a must-have in Animal Crossing: New Horizons.
ADVERTISEMENT
Article continues below this ad