Animal Crossing: New Horizons – Here's How You Can Get Every Glowing Moss DIY
Published 11/08/2021, 10:35 AM EST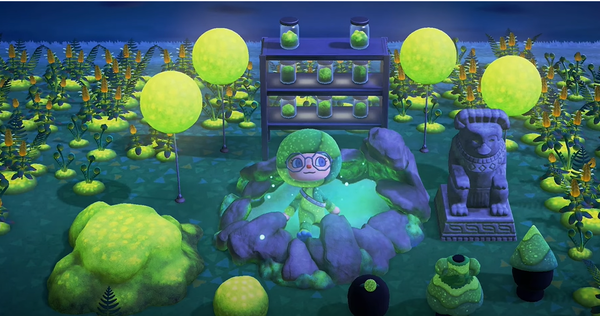 ---
---
The 2.0 update for Animal Crossing: New Horizons has introduced a lot of content. Players can even interact with popular characters from past titles. Furthermore, the addition of new items and the Roost has motivated veterans to login back to New Horizons.
ADVERTISEMENT
Article continues below this ad
One of the new 2.0 items is Glowing Moss, which is becoming very popular among players. Everyone has the chance of finding Glowing Moss by visiting new mysterious islands on Kapp'n's boat. Interestingly, the island Kapp'n takes you to is selected randomly and you can only go on one boat tour per day; thus, it may take you a while to collect these new Glowing Moss.
However, if you have purchased the Happy Home Paradise DLC, then you can find them growing on the hills behind the Paradise Planning office. Furthermore, developers also introduced 20 DIY recipes related to Growing Moss. Continue reading to find more about the 20 new Glowing DIY recipes.
ADVERTISEMENT
Article continues below this ad
DIVE DEEPER- Animal Crossing: New Horizons – How to Unlock Brewster Rewards Added by Update 2.0
20 Glowing Moss DIY recipes in Animal Crossing: New Horizons
The major reason behind this new item's popularity is that it can glow in dark, unlike many other items. Naturally, many players want to collect them so that they can recreate their look of the island in dark. Moreover, Glowing Moss can also be used as a crafting material for items and clothes, so an entire New Horizons island and outfit can be glowing moss-themed.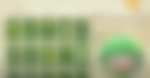 The following items can be crafted with glowing moss:
Glowing moss balloon
Glowing moss boulder
Glowing moss cave wall
Glowing moss dress
Glowing moss flooring
Glowing moss forest wall
Glowing moss headband
Glowing moss hood
Glowing moss jar
Glowing moss pointed cap
Glowing moss pond
Glowing moss rug
Glowing moss ruins wall
Glowing moss statue
Glowing moss stool
Glowing moss wreath
Glowing moss jar shelves
Hanging Glowing moss
Round Glowing moss rug
Full body Glowing moss suit
Although all aforementioned items look very amazing and stylish, it also means you have to spend a lot of Nook Mile tickets if you don't have Happy Home Paradise DLC to collect tons of Glowing moss. Furthermore, getting a Glowing moss island is completely random; therefore, it would be best to get as many as possible in your inventory if you get lucky. You will need a total of 208 Glowing moss to craft every DIY recipe.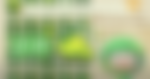 You can also find vines on the Glowing moss island, which can also be used as crafting materials for Vines DIY recipes. Hence, you should always go on tour with Kapp'n with empty packets in order to collect many Glowing moss and vines.
ADVERTISEMENT
Article continues below this ad
How to get the Glowing moss DIY recipes?
In order to get the Glowing moss DIY recipes, players have to search the island's shores and collect water bottles. Inside those bottles, they will find the Glowing moss DIY recipes. Surprisingly, users can only find one DIY recipe per visit; therefore, they have to visit the island twenty times to get all the DIY recipes.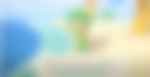 As there are random chances of visiting any mysterious islands, it might take you more than a month to collect all 20 recipes. What are your thoughts on the 2.0 update? Let us know in the comments down below.
ADVERTISEMENT
Article continues below this ad