Animal Crossing New Horizons: How Nintendo Can Improve Villagers With Upcoming Updates
Published 04/26/2021, 7:19 AM EDT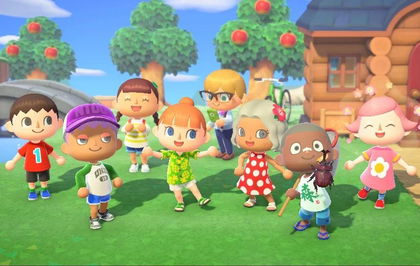 ---
---
Villagers have been an integral part of all the Animal Crossing games we've seen over the years, and New Horizons is no exception. From Raymond to Bob, the game has several villagers that have unique personalities and roles.
ADVERTISEMENT
Article continues below this ad
As compared to other games in the franchise, many believe that villagers in New Horizons have much less to offer. Nintendo can certainly improve on some aspects and make them feel more lively.
ACNH has already become one of the best-selling games in the world. It recently celebrated its one-year anniversary, which was accompanied by veterans complaining about the lack of new content. Hence, improvements in working of the villagers might be the next step in the right direction.
ADVERTISEMENT
Article continues below this ad
Animal Crossing: New Horizons can take inspiration from other titles like Wild World
Dialogue plays an important part in any conversation that players have with the villagers. Animal Crossing: Wild World arguably had the best dialogue in the franchise. Every villager had their own story, drama, and a plethora of lines.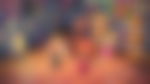 In contrast, villagers in New Horizons often repeat lines. They fail to talk in a manner that generates curiosity among the players and motivates them to know about their villagers even more.
Another glaring issue with the residents in Animal Crossing New Horizons is their basic houses. Apparently, the starter villagers in the game get ugly houses by default, and moving them out is the only viable to actually discover their true homes.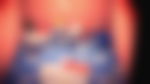 Villager activities from other games in the franchise can also be pleasant additions to New Horizons. These include villager visits in Wild World, where villagers would often visit our homes, and vice versa. As per data miners, this feature might return soon, but as of now, it is still a massive demand among the players.
Hide and Seek should return to New Horizons
Hide and Seek was definitely one of the most entertaining games in Animal Crossing's history. It was available in New Leaf where players had to search for three villagers on their island.
Many old players currently do not have a lot of tasks to complete in ACNH. Naturally, playing Hide and Seek with their villagers can be a great way for them to not only pass time but to explore each and every corner of their islands.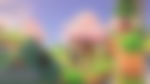 YouTuber Crossing Channel talked about the aforementioned villager updates in a recent video.
ADVERTISEMENT
Article continues below this ad
It will be great to see if Nintendo ends up bringing such upgrades for the villagers in Animal Crossing: New Horizons. The developer is already planning to improve the museum with the upcoming updates, and might do the same for the villagers.
ADVERTISEMENT
Article continues below this ad