Animal Crossing New Horizons: How to Buy and Sell Turnips
Published 05/10/2020, 4:43 PM EDT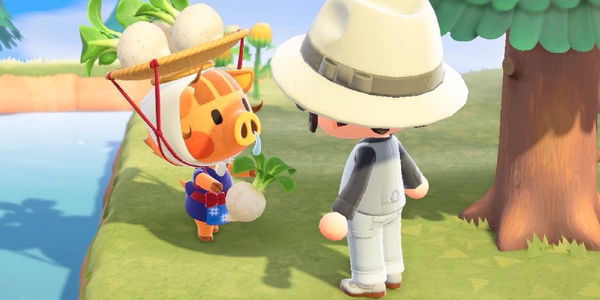 ---
---
There are several divisions in the economy for Animal Crossing: New Horizons, consisting of items like bugs, fruits, fish, fossils, turnips, etc. Turnips are the best of the lot if one aims to get rich quick on the island paradise, and there's even a Stalk Market for the vegetables. It is Animal Crossing: New Horizons' produce-based equivalent of Wall Street.
ADVERTISEMENT
Article continues below this ad
Unlike other items, Turnips are special items in Animal Crossing. Purchasable only on Sundays, they rot if not sold within one week. Moreover, the prices vary from time to time, so either one loses or makes money. As in-game house payments keep growing, and you move to upgrade the infrastructure, you'll need more and more money. This is why you need to buy turnips and sell turnips properly.
Buying and selling turnips in Animal Crossing: New Horizons
ADVERTISEMENT
Article continues below this ad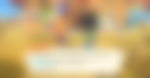 Each Sunday, an adorable boar named Daisy May will visit your island from 4 am to 12 am. She will sell you turnips in stacks of 10 at a varying price of 90-110 bells. There's no limit to buying them as long as you have enough bells. The lower the expenses, the better. It is to be noted that you can't store turnips, unlike regular items. Either keep them on the floor or the ground outside and don't forget to fence.
Turnips can be sold to Timmy and Tommy at Nook's Cranny apart from Sunday. The prices change twice daily, once in the morning, and then at noon. On a good day, prices go higher than 600 bells, whereas, on a bad day, you might have to sell them for barely any profit or even at a loss. Always try to sell your turnips for a price higher than the cost price.
Buying and selling prices for turnips also vary with each island. Moreover, there are online tools such as Turnip Calculator and Turnip Prophet that can help you predict the costs for your turnips if provided with correct information. Data miners have found that the prices are not random. Instead, they follow fixed patterns. If you're not getting a reasonable price at your island because of a bad pattern or didn't sell at the right time, you can head over to someone else's island to sell your turnips.
Watch: Detroit Lions use Animal Crossing New Horizons to reveal their NFL 2020 schedule.
ADVERTISEMENT
Article continues below this ad
Turnip exchange and how to deal with rotten turnips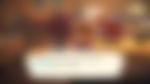 A situation might arise such that even your friends aren't getting reasonable prices for turnips, or maybe you don't have friends playing Animal Crossing. For this reason, there's a website called Turnip Exchange to help you find a fair, profitable price for your turnips. Players can post their islands and their turnip prices and a something little extra they want in exchange. A host on Turnip Exchange can create a queue for their island, which then automatically shares their Dodo Code with other players organized in a virtual line.
ADVERTISEMENT
Article continues below this ad
Moreover, the Animal Crossing subreddit is filled with players posting their high turnip prices. Other than that, there are Discord servers, and even a Twitter search can get you a whole lot of players interested in the vegetable. Finding a good turnip price is probably easier now than ever.
Another scenario is if you forgot about your turnips. The rotten turnips can then be used to attract flies (bit rarer) and ants. Both insects appear at any time of the day, so you can drop a stack of 10 rotten turnips and wait for ants and/or flies to appear and catch them. Neither of those sells for a lot, but they'll help you to complete your Critterpedia and museum. It's never a total loss with turnips!
Trending Stories