Animal Crossing New Horizons: How to Customize Furniture and Paths
Published 05/04/2021, 12:39 PM EDT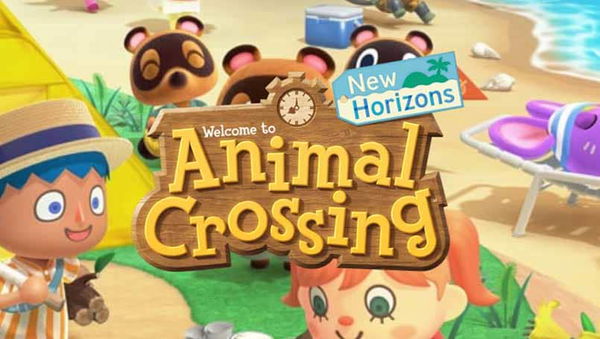 ---
---
Animal Crossing New Horizons has been one of the most successful life simulation games out there. The title was among many that rose to immense popularity during the pandemic situation. While the other titles took a hit as the last year ended, Animal Crossing has continued to shine like it always has. A major reason behind this is the fact that it provides the perfect getaway from the stress of daily life with its simple and relaxing gameplay experience. Animal Crossing emulates a version of a society that feels like a year-long vacation.
ADVERTISEMENT
Article continues below this ad
As with all the other life simulation games, ACNH also heavily revolves around customizing your home and other aspects. Players take pride in how they have decorated their island and their homes. However, it always helps if there are some pointers handy. As for that, we have got you covered.
The popular Animal Crossing: New Horizons streamer, imAnnaMolly, has been showing the way to numerous players in terms of customization and decoration. In one of her latest videos, she gives some pointers as to how you can best customize your furniture and the paths on your island.
ADVERTISEMENT
Article continues below this ad
Further reading: Esports Gym Comes To Japan; Patrons Can Pay Coaches For Lessons In Competitive Gaming
Customize your furniture and paths to get more visitors on your island in Animal Crossing New Horizons
First off, players will need to gather the customization supplies. If someone has been playing the game for a long time, then you probably have most of the materials you need. However, in case you do not have them, you can always procure some from the villager, Tom Nook. Nook will give you a customization workshop that will grant you the ability to customize your furniture using 'Customization Kits'. These are yellow packets that you can find in your inventory. If you run out of these, just head down to Nook's Cranny and buy some. It's that simple!
ADVERTISEMENT
Article continues below this ad
To complete your customization, you will also need to cozy up to the villager called Sable. Once you do that, she will start providing you with various fabrics. You can use these for your furniture customizations. For instance, if you are customizing your bed, these fabrics will come in handy with your sheets and pillows.
As for paths, you will have to unlock the path customization feature from the in-game Island Designer app. You can easily do this by unlocking the KK Slider concert in the game. Now, the game only starts you off with the default path option. But you can always unlock more from the Nook Miles kiosk. If you have all the available standard paths, it gives you the option to mix it up on your island.
Furthermore, you can use the new Custom Design Path option to use a tile of any custom design that you have on the inventory. And the best part? You can even customize the paths laid by others!
ADVERTISEMENT
Article continues below this ad
With these tools, you can give a totally unique touch to your island, making it more attractive to other players!
Trending Stories