Animal Crossing: New Horizons- How To Earn Some Bells Easily
Published 04/11/2021, 12:36 PM EDT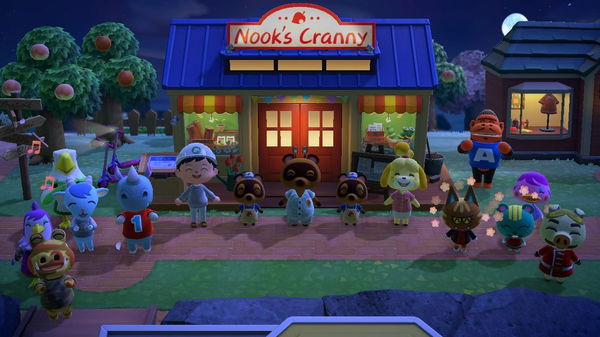 ---
---
In Animal Crossing: New Horizons, everyone tries to build their virtual dream island. In order to make a beautiful island, you need to decorate it with lots of decorative items. Naturally, everything you plan must have a unique concept with proper execution.
ADVERTISEMENT
Article continues below this ad
However, building an island is a lot more difficult than it seems. It not only needs proper implementation but also requires you to have a lot of bells to purchase decorative items.
ADVERTISEMENT
Article continues below this ad
The easiest way to become a millionaire in Animal Crossing: New Horizons
There are a lot of ways through which you can farm bells in ACNH. You can even farm bells through money trees and rocks. Other than that, these are some more beneficial ways to get bells within the game.
Peacock Butterflies
The only thing you have to do is to collect as many Peacock Butterflies as possible and then sell them to Timmy and Tommy at a reasonable price. They sell for 2,500 bells apiece, whereas Flick offers up to 3,752 bells per piece. If you can't see any Peacock Butterflies on your island, then it means you haven't planted any black, blue, or purple flowers.
In order to make these butterflies spawn, you have to plant several black, blue, or purple flowers. Make sure to farm only at midday, as they do not spawn during the early morning or night.
Tarantula Island
Most will know the concept behind Tarantula Island as it rewards a lot of bells. If you haven't heard it, then just head to a deserted island after 7:00 PM and pick all the weeds, flowers and cut down all the trees all over the island. Then dump all the resources that you have collected on the beach.
Later, you will see tarantula roaming all over the island and you have to make your pockets full of them. It may sound a little weird to collect all the tarantula but all the efforts will make you rich. You can sell each tarantula for 8,000 bells. Lucky enough, flick can buy them for 12,000 bells.
The Stalk Market
Last but not the least, Stalk Market is another great way to earn bells in a very efficient way. It is also one of the riskiest ways of making a fortune in New Horizons and is completely relatable to our daily life. Daisy Mae will visit your island each Sunday till noon, and you can buy as many turnips from her as you want.
ADVERTISEMENT
Article continues below this ad
The prices are mostly around 100 bells for 10 turnips, meaning 10 bells for each turnip. After buying turnips from him, make sure to go to Timmy and Tommy and ask them their offer on turnips. The price scaling follows a certain pattern each week, rising or falling at times.
Just make sure to sell them at the highest price possible to gain maximum profit.
ADVERTISEMENT
Article continues below this ad
Trending Stories