Animal Crossing New Horizons: How to Get a Ticket for the May Day Event Maze
Published 04/29/2021, 10:24 AM EDT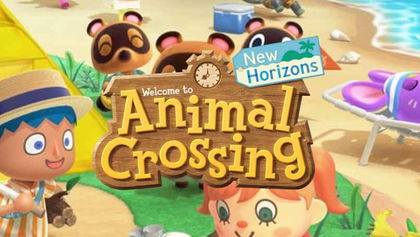 ---
---
Animal Crossing New Horizons recently released update 1.10. The new patch focuses a lot on the events arriving in May and June. This includes International Museum Day, the Wedding Season, and many more.
ADVERTISEMENT
Article continues below this ad
One of the standout events of the update is the May Day celebration starting on April 29. The limited time holiday event allows players to travel to one of the two mysterious Islands till May 7. In order to visit these places, fans will need a May Day Ticket. Here's how you can get them.
ADVERTISEMENT
Article continues below this ad
The May Day Event in Animal Crossing New Horizons
In order to experience the May Day event, players need to make sure that they update the game with version 1.10 which released on April 28. Other than that, fans can always time-travel to this event using various tricks unlike other holiday events, and visit the Mazes anytime. But they can't visit last year's location, which started on May 1st 2020.
This year, players will have a load of activities and fun, introduced by none other than 'good guy' Tom Nook. At the start of the event, fans will also be greeted with a morning announcement from Isabella to inform about the celebrations.
May Day will have two different Maze Tours, with one of them being the original design from last year. The second one is the updated version, and fans could notice the difference with the fruits on the cliffs in the middle. If a player visited the Maze last year, they will get to enjoy the new tour Island.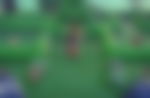 How to get the tickets for the Maze tours
ADVERTISEMENT
Article continues below this ad
Animal Crossing New Horizons will continue with the tradition of trading Maze Tour Tickets from Tom Nook. To visit the Island, players will have to head over to the Airport, and speak to Orville who will be at the counter. He will then reveal that Nook left a ticket with the player's name at the Airport. Fans can then use it by selecting the option of "I wanna fly!" and then select the "Use May Day Ticket" anytime till May 7.
During the tour players can enjoy lots of activities, like picking up wood, fruits and many other items. They can use them to craft other items like ladders. Fans will only have one opportunity to visit the maze, so once they return from the tour, they can't go back again. So make sure to use the ticket wisely.
Enjoy your trip to the maze!
ADVERTISEMENT
Article continues below this ad