Animal Crossing New Horizons: How to Get Sanrio Villagers and Items
Published 03/20/2021, 8:52 AM EDT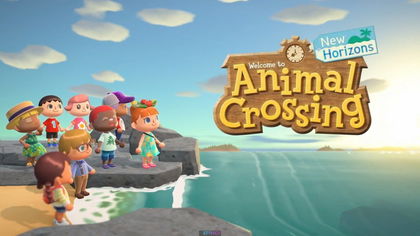 ---
---
Nintendo released Animal Crossing New Horizons on March 20, 2020 and took the internet by storm. It has been a tremendous success since its release and is one of the biggest reasons behind the staggering sales of the Nintendo Switch.
ADVERTISEMENT
Article continues below this ad
The game recently celebrated its one-year anniversary with a massive update. As expected, the developers have introduced a ton of new content. This primarily includes six Sanrio themed villagers and a plethora of their items.
The six Sanrio themed villagers are:
ADVERTISEMENT
Article continues below this ad
Rilla, a Peppy personality Gorilla
Toby, a Smug personality Rabbit
Chelsea, a Normal personality Deer
Chai, a Peppy personality Elephant
Étoile, a Normal personality Sheep
Marty, a Lazy personality Cub villager
Here's a quick guide to getting the aforementioned villagers on your island and unlocking the Sanrio collaboration items.
How to get Sanrio Amiibo cards in Animal Crossing New Horizons
Amiibo Cards are a brilliant way to customize your island in Animal Crossing New Horizons. The Sanrio Amiibo cards will hit the stores worldwide on March 26, 2021. In the US, these items will be available exclusively on Target. On the flip side, Amazon and Best Buy will sell the Sanrio Amiibo cards in Canada.
Many players might already own the Sanrio Amiibo cards that released in 2016 for Animal Crossing New Leaf. Luckily, the cards will still work and they can use them to summon the villagers in New Horizons.
How to get Sanrio items
By scanning the Amiibo cards at the Resident Services, you can invite the scanned villager to the campsite and unlock all of their collaboration items, eventually. These items can then be found in the Promotion tab of Special Goods in Nook Shopping.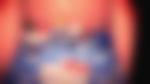 Apparently, you'll be able to scan only one villager and buy five items in a day. Hence, unlocking the entire Sanrio collection will at least take six days. However, scanning the villagers at Harv's island is a quick way to unlock all the items right away.
Animal Crossing New Horizons players without Amiibo cards can still get Sanrio items
Trading is the most effective way for players without Amiibo cards to get Sanrio items. However, it is worth noting that they cannot catalog the traded items and purchase them later.
ADVERTISEMENT
Article continues below this ad
Prominent YouTuber Crossing Channel also talked about the latest update in a recent video:
Having said that, the Amiibo cards are a necessity if you want the Sanrio villagers to live on your island. Naturally, this is a bummer for millions of players who were looking forward to adopt these villagers.
ADVERTISEMENT
Article continues below this ad