Animal Crossing: New Horizons How to Invite Isabelle to Your Island
Published 05/23/2021, 10:36 AM CDT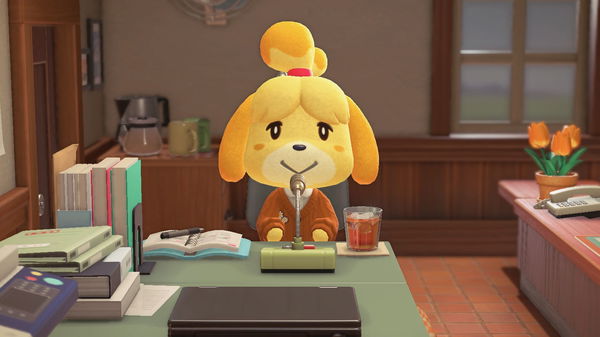 ---
---
Animal Crossing: New Horizons is a wonderful game that tests the user's creative skills at various levels. It has a vast community with every person having different reasons to adore the game. Moreover, some like to collect several villagers that have their unique personality traits. There are tons of villagers in ACNH, and all of them are very adorable.
ADVERTISEMENT
Article continues below this ad
There are many new villagers introduced in ACNH. However, players love Isabelle and Tom Nook the most as they both have been part of the Animal Crossing series for a long time. Here's how Isabelle arrives in New Horizons at the start of your journey in the game.
ADVERTISEMENT
Article continues below this ad
How to get Isabelle in Animal Crossing: New Horizons
Isabelle is arguably one of the most popular characters in the Animal Crossing series and many newcomers like to invite her to their island as soon as possible. Many veterans might have already invited Isabelle to their island. In order to get Isabelle, you have to unlock the town hall in the game.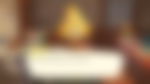 When you will start your journey, you'll quickly discover that Residential Services is the most important building in ACNH. In the beginning, you notice the Nooklings will run a shop in Residential Services. Interestingly, after making some decent progress the Nookling will open their own store called Nook's Cranny.
ADVERTISEMENT
Article continues below this ad
At first, the Resident Services will be a simple tent in the middle of your island. However, with the constant hard work you will put into the game, the Resident Services will transform from a simple tent into a town hall. Before it upgrades into a town hall you will be given certain tasks to complete.
Build a bridge
Have at least three villagers move in
Open Nook's Cranny
Have Blathers move onto the island in his tent
Upgrade Blathers' tent into the Museum
After completing the aforementioned tasks, you will notice that the Resident Services will be closed for a day. The next day you witness a gigantic town hall on your island with Isabelle sitting at the corner. It's always nice to see popular villagers from old Animal Crossing titles. It's very nostalgic and brings a lot of memories of die-hard Animal Crossing fans.
ADVERTISEMENT
Article continues below this ad