Animal Crossing: New Horizons- How to Use Mario Update Items to Build Caves and Tunnels
Published 03/03/2021, 11:34 AM EST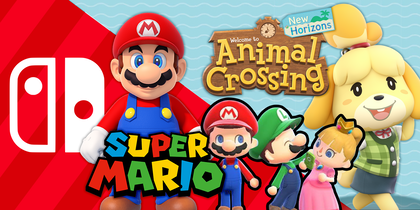 ---
---
Nintendo filled up fans with nostalgia as it brought Mario-themed items to Animal Crossing: New Horizons. Players have hailed it as the most epic crossover, bringing together two of the most popular games in Nintendo history. However, happy memories aren't the only thing this crossover has to offer.
ADVERTISEMENT
Article continues below this ad
Mario and Luigi brought tons of items to the islands. Currently, Warp Pipes, Coins, and Hovering Blocks are all the craze in ACNH. Since players can make innovative designs on their islands using the Mario items, they have already been a hit. Out of all these, one item that possibly has the most value is the Hovering Block.
ADVERTISEMENT
Article continues below this ad
Making roofs outside houses was something extremely difficult before. However, fans would no longer have to hold back while building structures on their islands when they want shelter. The hovering blocks make crafting tunnels and caves much easier. Additionally, they also provide an aesthetic vibe to the island with the brick design.
ALSO READ: Animal Crossing New Horizons Life Hacks Using the Mario Warp Pipes
Animal Crossing: New Horizons cave and tunnel designs
Mayor Mori on YouTube made a video on how to make caves and tunnels in Animal Crossing: New Horizons. It might seem pretty straightforward; however, there is a trick to it. The height of the Hovering Blocks is 2.5 tiers. Therefore, in order to align the design, players will need to stack a set of Hovering Blocks on top of two levels on the sides.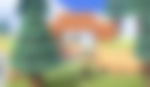 To make a tunnel, players can terraform their islands to make a 2-tile wide passage. They can keep the length as long as they want. Keeping the trick in mind, the side walls can be 2 tiers tall with a row of Hovering blocks on top of them. Finally, players can put up the blocks on top of the path to complete their tunnel.
ADVERTISEMENT
Article continues below this ad
Players can decorate the top of their tunnel if they wish. Moreover, they can also decorate the path and change the flooring. However, keep in mind that one cannot edit the ground after placing the Hovering Blocks.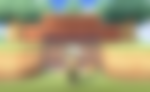 Making a cave is very similar. It is exactly like a tunnel, except it has walls on three sides instead of two. There is no limit to the cave's width and length, and players can go wild with their imagination. Once again, players can decorate the floor and roof of their cave. They can also decorate the entrance with waterfalls or ponds.
ADVERTISEMENT
Article continues below this ad
Since Nintendo added the Hovering Blocks in Animal Crossing: New Horizons, players can create countless designs. The only limit is your imagination.