Animal Crossing New Horizons: Ideas to Revamp Your Island this Christmas
Published 12/23/2020, 12:47 PM EST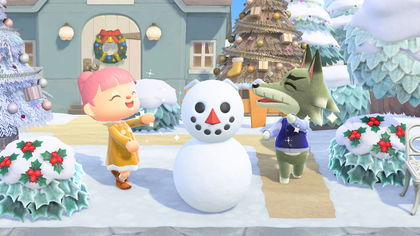 ---
---
Christmas spirit runs high as the festival of toys is nigh. It is time to redecorate your Animal Crossing: New Horizons island, as you don't want Santa to visit a place without snow. With the help of countless patterns and DIY items, there are so many ways to revamp the island.
ADVERTISEMENT
Article continues below this ad
From snowy driveways to Santa's workshop, here are four ideas for a winter island makeover. Some of these are as easy as placing a few items down. On the other hand, the rest may be a bit complex and with a lot of components. Players can also use these ideas as inspiration to come up with their own winter designs.
To help players out, YouTuber NintenTalk has compiled a list of ideas and how they look. Their video also contains the codes for all the patterns used in the video to make it easy for players to find them.
ADVERTISEMENT
Article continues below this ad
Make a reindeer barn or set up a festive cake shop this Christmas in your Animal Crossing New Horizons island
The first idea is very minimalistic and gives a feeling of warmth in the winter. Players can find patterns for a brick ground to surround their house and also cover it with snow. The patterns already have all the necessary designs. Therefore, all one needs to do is place them in the right order, and voila!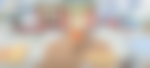 The next idea is to set up a festive cake shop. The best thing about these cakes is they don't take up space in the design inventory. Instead, they come under pro designs. All the cakes are beautifully designed and full of intricate detailing. This is also one of the easiest Christmas designs, as players just need to place the cakes down and the design is ready.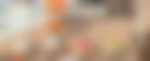 Santa's Workshop and Reindeer
Christmas is incomplete without reindeer and so is a Christmas themed island. Find a cozy spot far away from all the activity, possibly tucked away in the woods to make a nice little barn for reindeer. As complicated as it may sound, this is one of the easy ones. Players can use many items in a unique way to create a home for their horned-friends.
Players can use bookshelves to build the walls of the barn and two solar panels to act as the roof. Since there aren't any actual reindeer on the island yet, players can use a photo pattern to put on panels. With the barn ready, players can fence up the place and fill it with cute winter and Christmas decorations to give the finishing touch.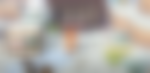 ADVERTISEMENT
Article continues below this ad
Finally, as icing on the cake for the Christmas designs, players can set up Santa's Workshop on their island. This is probably one of the most complex designs, as it has a lot of parts.
Firstly, players will need villagers dressed up to act as Mr. and Mrs. Claus. They will need to set up tables and workbenches and place toys and gifts all around. It should appear a bit messy yet festive with lights and letters as elves aren't the most organized workers.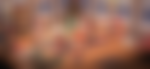 ADVERTISEMENT
Article continues below this ad
Have the best design and appease Santa this Christmas with your island. You might just get lucky and have a jolly good Christmas to yourself!