Animal Crossing New Horizons: Interactive Items Coming in the Mario Update
Published 02/22/2021, 10:42 AM EST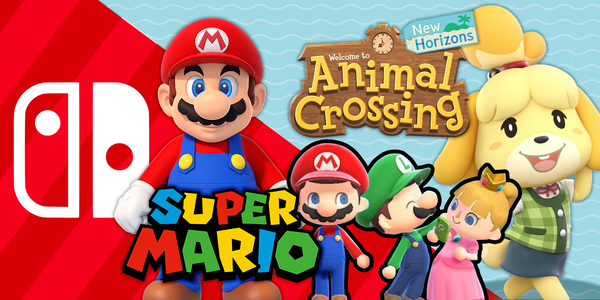 ---
---
Players are still getting off the Festivale hangover, and Animal Crossing New Horizons is ready with a new update. The popular Nintendo Switch game is getting around 33 Mario-themed items with the February update. While the update arrives on February 25, the items will not release until March.
ADVERTISEMENT
Article continues below this ad Out of all the items releasing, there are 8 that players can interact with. The information comes via the official trailer from Nintendo. In the trailer, fans can see certain items animate once players interact with them. Some of these, such as the Mario coins, are extremely exciting.
ADVERTISEMENT
Article continues below this ad
ALSO READ: Animal Crossing New Horizons Might Be Planning Something Huge for Season Two
Warp through pipes or collect Mario coins in Animal Crossing New Horizons
Starting with the minor interactions is the classic question mark block. If players move in circles underneath it, the block bounces and makes a coin collection sound. There is also the mushroom that makes the level-up sound, and bounces when players interact with it. Similarly, there is also a spinning star.
Moving on to more impressive animations, we have the Mario coins players can collect. When players walk through these, they disappear. However, they reappear automatically after a short while.
ADVERTISEMENT
Article continues below this ad
The next item is the Thwomp which players might remember as the spiky gray block that falls from the sky. The Animal Crossing New Horizons version does the exact same. Fortunately, unlike the Mario version, it will not kill players. Another item similar to its Mario version is the turtle shell. This, too, spins around once players interact with it.
The last two items are the most iconic and impressive. Of course, there is the much-hyped warp pipe. Players can use these to travel around their island faster. These can teleport players from one pipe to another once they hop inside them. Lastly, we have the flagpole and the nostalgic tune it plays upon interaction. The flag on the pole will also change once players interact with it.
ADVERTISEMENT
Article continues below this ad
For all the Mario fans, this is going to be a wholesome 30th anniversary of their favorite game. Animal Crossing New Horizons will bring to life some of their most memorable moments. It will be interesting to see all the Mario-themed islands players come up with once these items arrive.