Animal Crossing New Horizons: International Museum Day Event Showcases the Game's Various Problems That Fans Have Echoed for a Long Time
Published 05/19/2021, 12:57 PM EDT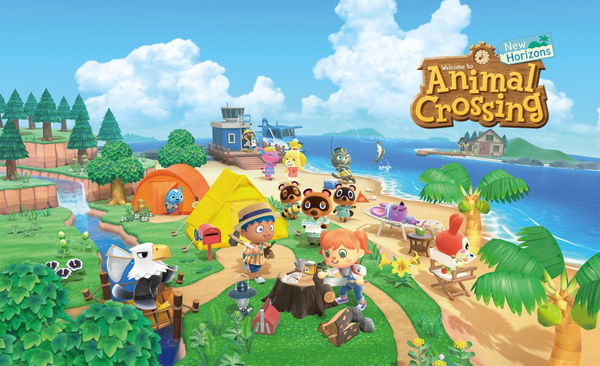 ---
---
It's only been more than a year since the release of the smash-hit Nintendo Switch game, Animal Crossing New Horizons. The title has sold millions of copies since its release, and fans have had positive reviews about it. Players who want a relaxing and calm environment with the right amount of activities should definitely try it out.
ADVERTISEMENT
Article continues below this ad
But since the one-year anniversary of the game, fans have had some concerns about it, and they believe that the developers can do more with it, and create a better experience for players.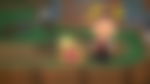 ADVERTISEMENT
Article continues below this ad
Is Animal Crossing New Horizons becoming too simple?
Recently, the game introduced the two-week-long International Museum Day event. The event involves some cool activities such as Blather's stamp rally, where players have to find stations of it, and then earn rewards with it. Fans believe that it's very similar to last year's program with the addition of the Art Exhibition as one of the stamp locations being the only change. Along with that, the rewards are not that different, even though the quantity has increased a lot.
Many of them have also talked about the stamp rally activity being too simple. It's fun to find stamps from hidden locations, but most of the stations are not that hard to locate. Other than that, after finding them, the stamp is easily collected by just tapping at the station. Animal Crossing New Horizons isn't a very tough game to play, but activities being too simple can ruin the fun of attempting them, and players are not a huge fan of that.
Villagers are becoming boring
ADVERTISEMENT
Article continues below this ad
For the first time in a long while, players knew about the existence of Blathers because of the recent event. Many villagers in Animal Crossing New Horizons don't have the same charm anymore. Popular characters in the game are not that useful for fans to meet and interact with them regularly. Players love the NPCs but they want to see improvements, and the developers can do that by tweaking and adding extra features to these characters.
Other than that, another major problem with the game is the updates. In 2021, most updates in New Horizons include slight changes to events that were already present last year. Fans want to see more from events and updates for them to play it religiously. They want more content, and the developers need to add stuff to make the game fresh.
Animal Crossing New Horizons is still a very fun title to play. But, with the base that the developers have created, fans can't help but wonder if Nintendo can add more to it. Players want the best possible experience, and the developers have the logistics to make that happen.
ADVERTISEMENT
Article continues below this ad