Animal Crossing: New Horizons Keen on Improving Bunny Day Event 2021
Published 03/22/2021, 6:02 AM EDT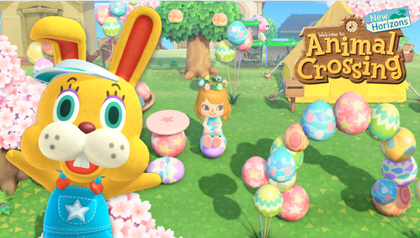 ---
---
Animal Crossing: New Horizons recently celebrated its one-year anniversary. Despite being exclusive to the Nintendo Switch, the game has been a colossal success and has helped millions of players in facing the Coronavirus pandemic.
ADVERTISEMENT
Article continues below this ad
One of the biggest reasons behind Nintendo's life simulation game has been constant updates and events. Moreover, these events often cater to real-life festivals and celebratory occasions. Naturally, players love being a part of them and decorate their islands accordingly.
The next big event to arrive in ANCH is Bunny Day. It has been the franchise's equivalent of Easter Day for years, in which players hunt eggs spread across their islands.
ADVERTISEMENT
Article continues below this ad
Animal Crossing: New Horizons players had criticized Bunny Day in 2020
As aforementioned, the events in Animal Crossing: New Horizons are based on real-life. They usually last for a short time and do not hinder the daily routines of players. In contrast, the Bunny Day event in 2020 lasted for two weeks. The Easter eggs during Bunny Day had replaced essential decorating material that was available after hitting rocks and chopping trees. To make things worse, the spawn rates of fishes were reduced and replaced with eggs.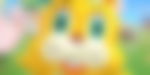 It is worth noting that the Cherry Blossom season clashes with Bunny Day. Back in 2020, catching Cherry Blossom petals and crafting Bonsai trees had become a far-off possibility for many players because DIY recipes from the island's beach primarily contained Bunny Day recipes.
Nintendo bringing huge changes to Bunny Day in 2021
Luckily, the upcoming Bunny Day event in Animal Crossing: New Horizons will not pose a majority of the aforementioned problems. It will last for 8 days, but the spawn rate for eggs still remains a mystery.
To incentivize more and more veterans to play the Bunny Day event yet again, Nintendo is introducing brand-new items. They will be available in Nook's Cranny from March 28 to April 4. The developers have also confirmed that these items will be exclusive to the shop.
ADVERTISEMENT
Article continues below this ad
YouTuber Crossing Channel talked about the brand-new Bunny Day items in a recent video:
As per Crossing Channel, May Day and Wedding Season might include new characters in place of just bringing back Cyrus and Reese. It is safe to assume that Nintendo will now bring back old events with brand-new items and characters in 2021. Apparently, it is the only viable way to simultaneously attract long-term players and newbies.
ADVERTISEMENT
Article continues below this ad