Animal Crossing New Horizons Life Hacks Using the Mario Warp Pipes
Published 02/27/2021, 5:38 AM EST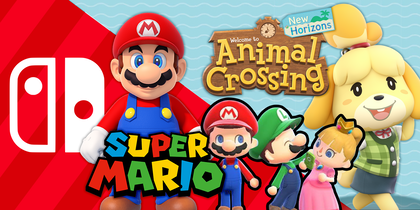 ---
---
It has only been a few hours since Animal Crossing New Horizons welcomed Nintendo legends, Mario and Luigi. The Italian duo brought with them a host of gifts to the islands. The most interesting of these is the Warp Pipe that Mario used to transport between worlds. Now, players can do the same across their islands.
ADVERTISEMENT
Article continues below this ad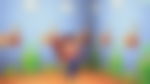 The melodious tune that plays when players enter those pipes is almost nostalgic. While the most obvious use of these pipes is to place them in two sections of the island to travel quicker, players can use them for much more. SwitchForce on YouTube made a video on all the ways these pipes can make players' lives on the islands easier.
ADVERTISEMENT
Article continues below this ad
Use Warp Pipes to climb and avoid wasps in Animal Crossing New Horizons
Getting on top of platforms or alighting down cliffs can become quite tricky at times, especially using ladders. However, if players place the pipes perfectly, they can climb on top of platforms and get down from them rather quickly. Moreover, it is also more fun to use these warp pipes instead of the boring old ladders.
To add more fun and get the most out of these pipes, players can place them right next to the platforms. This randomizes the chance of players either landing on top or under the platform. Given their luck, players can kill two birds with a single stone using this trick.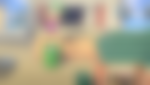 One more way to use these pipes for convenience is to avoid swarms of wasps. Instead of sprays or nets, players can place a single pipe and go down the same. When they reappear, the wasps are gone for good. Truly, the Warp Pipes are turning out to be the best travel companion on the island.
ALSO READ – Animal Crossing New Horizons Might Be Planning Something Huge for Season Two
Set up the perfect prank for friends in ACNH using warp pipes
With April Fools' Day just a month away, surely players might be thinking of setting a perfect prank for their friends when they invite them to their island. The pipes make for the perfect prank.
ADVERTISEMENT
Article continues below this ad
Players can surround a couple of these with holes in the ground. They should note not to leave any spaces and make it as tight as possible. Once their friends go in, they will come out the other end and directly land in a ditch. Makes for a good laugh, doesn't it?

Players can also use the pipes to avoid the tiresome loading screens while climbing floors in their house. Placing them on odd floors, players can skip a floor, and thus, the extra loading screen.
ADVERTISEMENT
Article continues below this ad
Although unconventional, these uses of the Warp Pipe prove to be very convenient and efficient. Unarguably, this is the best item that came along with the Mario update in Animal Crossing New Horizons.