Animal Crossing: New Horizons- Major Upcoming Turkey Day Changes Regarding the DIY Recipes
Published 09/17/2021, 2:24 PM EDT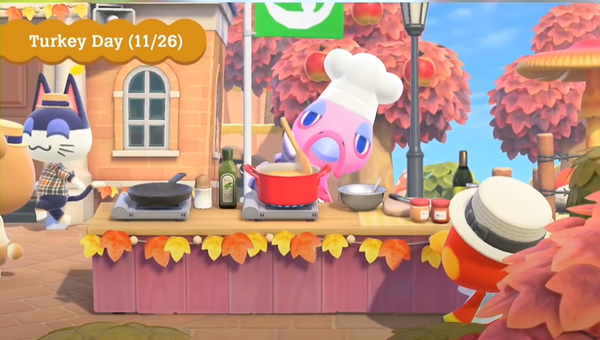 ---
---
Animal Crossing: New Horizons has been a huge success for the Animal Crossing series. It is now one of the best-selling games on Nintendo Switch despite being released just one year ago. However, Nintendo is facing huge criticism regarding the lack of content for veterans to enjoy. With the new fall update, players are expecting to see big changes regarding the current situation.
ADVERTISEMENT
Article continues below this ad
Furthermore, we have seen an update for every holiday event that basically adds something new to the table. This is indeed a step in the right direction by developers to motivate veterans to play with the game with loads of new content.
Thus, we can expect some changes for the upcoming Turkey Day as the Halloween event will have fresh content for players. We will even see some brand new Halloween-themed items in 2021 for veterans to enjoy.
ADVERTISEMENT
Article continues below this ad
Animal Crossing New Horizons Turkey Day 2021 – upcoming changes
Every holiday event has basically received a whole new set of items, including Bunny Day, Wedding season, and now Halloween. Therefore, it's safe to assume that Turkey Day, being one of the most iconic events for players to enjoy, will walk the same path.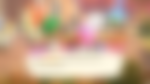 Turkey Day arrives in November and it occurs on the same day as Thanksgiving occurs in the USA. It involves you grabbing a bunch of different materials so that you can craft dishes for your villagers to eat. Interestingly, thanks to the help of dataminers, we know for certain Nintendo is planning some changes for the Turkey Day event.
ADVERTISEMENT
Article continues below this ad
According to some of their reports, the developer's team is making some changes to the Turkey Day items. Furthermore, they are removing a bunch of images associated with the Harvest furnished items. These include the Turkey Day Casserole, the Turkey Day Chair, the Turkey Day Table, the Turkey Day Decorations, the Turkey Day Table Setting, the Turkey Day Wheat Decor, the Turkey Day Garden Stand, and the Turkey Day Hearth.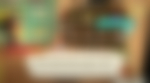 But that doesn't mean that all the 2020 items will be removed this year. However, it's a possibility that it's related to the Cozy Turkey Day DIY pack. In case you don't know about the Cozy Turkey Day DIY pack, it can be obtained at Nook's Cranny and lets you learn all the recipes for the aforementioned items.
ADVERTISEMENT
Article continues below this ad
However, it looks like Nintendo decided to remove these DIY recipes icons as it would let users learn them on the spot, making the icons feel reductant. What are your thoughts on the upcoming fall events? Let us know in the comments down below.
Watch this story: Video Game Franchises returning to consoles
Trending Stories