Animal Crossing New Horizons Player Develops New 360 Degree Camera Mod
Published 04/25/2021, 12:37 PM EDT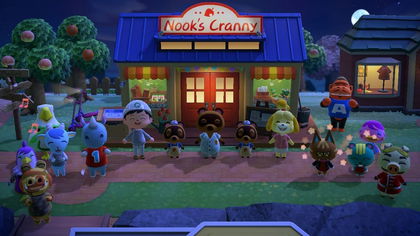 ---
---
Even after a year since its release, Animal Crossing New Horizons has been the hot topic in 2021 and has gained the attention of players around the world. It comes as no surprise that the one-year anniversary had bedazzled a lot of players with all the new events and items.
ADVERTISEMENT
Article continues below this ad
New Horizons is the fifth title in the Animal Crossing franchise and has made a huge name in the community. Moreover, the graphic and music quality makes it even more likable among the users. Lastly, the constant updates and events help in making them active and curious.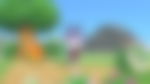 ADVERTISEMENT
Article continues below this ad
New 360 degree camera mod in Animal Crossing New Horizons
Nintendo has created New Horizons while keeping the thought of relating it to users' day-to-day life. The whole ACNH universe feels very exciting and beautiful. Furthermore, interacting with NPCs and decorating the entire island seeks many players' interests.
Nintendo tests a person's creative skills by making them decorate their own island. The whole concept of decorating the island thrills many players and makes them play regularly to get new in-game items.
However, have you ever thought about how the whole New Horizon's world would feel from a 360 camera degree perspective?
A YouTuber, Dagnel, came up with an amazing idea and made a mod to view the whole Animal Crossing world in a 360 degree.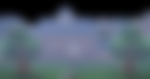 He was shocked, as the scenery he got was something he never hoped for. Indeed, the design was not great, as Nintendo never planned of creating the game in 360 angles. The backside of houses and trees was not promising, but rather quite ugly. Moreover, due to some glitch, he could see the flowers at the top of some houses.
Surprisingly, whenever he talked to NPCs, also known as villagers, the camera never zoomed in. Usually, the camera always zooms in on villagers' faces while players have a conversation with them. This only happened because he was using a 360 camera mod and the game could not process all the procedures.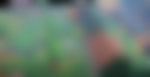 He explained how he was able to create a 360 mod, "Using an ACNH mod on a hacked Switch, we're able to see part of our island that we've never been able to see before! For better or for worse."
ADVERTISEMENT
Article continues below this ad
Indeed, this opens up the possibility of Nintendo creating another title for the Animal Crossing franchise with a 360-degree angle in mind. Several players will love to view their entire island and talking to villagers at a 360 angle, and this could be an immense success.
ADVERTISEMENT
Article continues below this ad