Animal Crossing: New Horizons Player Floods His Entire Island
Published 09/19/2020, 6:30 AM EDT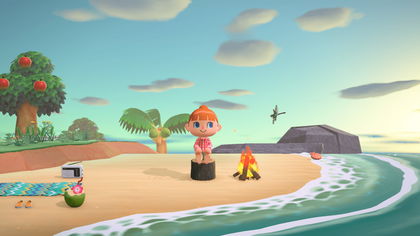 ---
---
Since launching in March, Animal Crossing: New Horizons has become an immensely popular game worldwide. The relaxing and immersive gameplay experience, with no competitive rush, means that players can progress at their own pace. Players have to collect and craft resources to design their islands to perfection. But perfection is subjective, and one player has very unconventional ideas of it.
ADVERTISEMENT
Article continues below this ad
New Horizons gives players the ability to customize almost anything. The ability to terraform allows players to showcase their creativity by letting them restructure the island's landscape to their liking. While many players have invested hundreds of hours designing spectacular islands, one chose to flood his island.
PDWinnal took it upon himself to find out if it was possible to flood the island home of his unsuspecting villagers. Turns out, it is possible, with some time travel, terraforming, and a lot of dedication.
ADVERTISEMENT
Article continues below this ad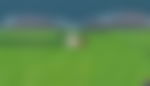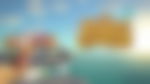 What happens in a flooded Animal Crossing: New Horizons island?
After signing up for an island getaway package at Nook Inc, PDWinnal arrived at a desolate island. To start things off, he named his island 'Floodsvil' to suit the theme. As many fans may know, there are three levels to the base of the island. So, he began removing every tree, flower, and piece of furniture from the topmost layer of the cliff.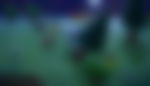 He repeated the entire process for the next layer of the cliff. It took him an estimated six hours to destroy the top two layers of the cliff. The process was far from finished, though.
ADVERTISEMENT
Article continues below this ad
After removing every tree, flower, and furniture from the base layer of the island, PDWinnal could ultimately begin flooding the island. He explained how he had to fill up 20 acres of land on his map with water to flood the island entirely. Each acre took him an hour or two on average!
Evidently, terraforming in New Horizons facilitates a lot of freedom for customization. Although one can't add water in front of doors or entrances to buildings, they can pretty much mold every patch of grass to their liking. And as PDWinnal found out, it is possible to flood all but a tiny square of the island.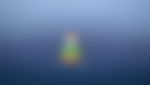 Unfortunately, he wasn't able to grab any extra fish after flooding his island. Sometimes, it's just amazing how players can terraform their islands to create something unique. Check out PDWinnal's video below.
ADVERTISEMENT
Article continues below this ad