Animal Crossing: New Horizons: Predictions for the Upcoming Villagers Update
Published 10/09/2021, 7:28 AM EDT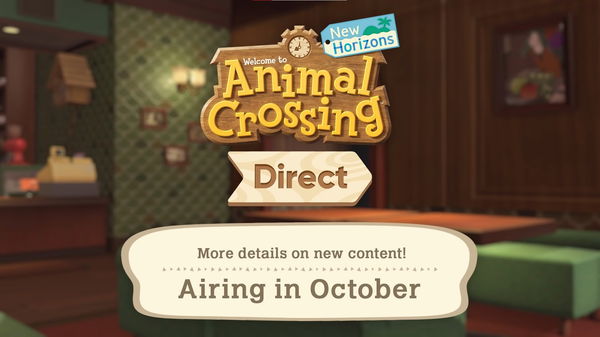 ---
---
Nintendo has finally announced that the Animal Crossing: New Horizons Direct will be held on October 15. Furthermore, the Direct will be a 20 minutes long presentation which is more than enough for developers to talk about ACNH's future updates. Not to mention several features have been datamined and the major highlight is regarding the villagers' update.
ADVERTISEMENT
Article continues below this ad
There's no denying that several players think that villagers in New Horizons need a big change. Therefore, they are putting their hopes high to see any information related to villagers in the upcoming Direct.
DIVE DEEPER- Animal Crossing: New Horizons Guide to Transfer Data to the Nintendo Switch OLED
ADVERTISEMENT
Article continues below this ad
What to expect from the upcoming villagers' update in Animal Crossing: New Horizons
More Dialogues
Most players will agree that the character design of villagers in New Horizons is quite boring. This is mainly because of the repetitive dialogues that make players not excited to interact with their own villagers.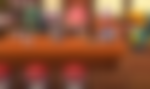 Interestingly, we know Nintendo will add the Roost to ACNH in the future update. This increases the possibility of getting more dialogues update for villagers as they will definitely get dialogues related to the new cafe building in New Horizons. Hopefully, we will get a new mini-game in the Roost to make the interactions more enjoyable.
Villagers visiting your house in Animal Crossing: New Horizons
It was datamined a few months back that there is some evidence of more interaction between villagers inside your house. There were some rumors suggesting that in the future, villagers can visit your house just like back in New Leaf.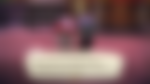 This will definitely be a cool addition to the game and will increase villagers' importance in the game. Moreover, some dataminers also revealed that there are some dialogues for villagers pointing out things they would like to see inside your house.
ADVERTISEMENT
Article continues below this ad
 Upcoming villagers' job feature
Recently, there was another popular rumor of villagers getting a job update soon in New Horizons. Several in-game codes were datamined related to villagers having certain job-related outfits. It included nurse uniforms, doctor uniforms, school uniforms, and much more. This was very eye-catching, as there were some codes specifically attached to these outfits for villagers.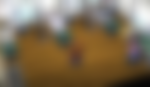 This made players assume that New Horizons might get a new update similar to Happy Home designs, where they can see their villagers doing some mini-jobs related to the building they designed. Indeed, it would be great to give villagers more purpose and roles by giving them mini-jobs. What are you looking forward the most to see in the upcoming ACNH Direct? Let us know in the comments down below.
ADVERTISEMENT
Article continues below this ad
Watch this story: Video Game Franchises returning to console
Trending Stories