Animal Crossing: New Horizons- Sanrio Cards Available at Target but There's a Twist
Published 03/22/2021, 8:40 AM EDT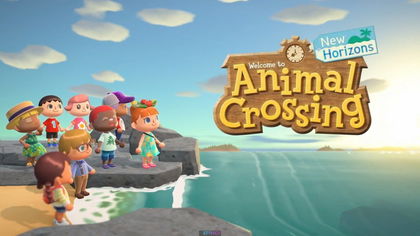 ---
---
The Sanrio Amiibo cards coming to Animal Crossing: New Horizons are just around the corner, and the value these cards add to the game is insane. Plenty of new villagers and exciting new items are surely going to attract a lot of players. However, since the cards will be available in a limited quantity, everyone will want to grab a pack for themselves.
ADVERTISEMENT
Article continues below this ad
In the US, the card packs are only available in Target stores. Fans can buy them for $5.99 a pack with a limit of only 2 per customer. Naturally, Nintendo doesn't want to encourage scalpers who could later sell extra packs for higher prices.
ADVERTISEMENT
Article continues below this ad
Fans would want to know how they could get their hands on a pack as soon as possible. However, it is not as easy as going to a Target and picking a pack right off the shelf.
READ MORE: WATCH: Rick and Morty Make Their Own Animal Crossing New Horizons Island
Order Sanrio Amiibo cards online for Animal Crossing: New Horizons
To prevent the contraction of COVID-19 and reduce crowds, Target is only accepting online orders for the pack. Moreover, the store is also not delivering orders to customers' homes. Players will have to go to stores near them and pick up their pack of Animal Crossing: New Horizons Sanrio Amiibo cards.
Each Target store will only stock 70 packs of cards. Therefore, with 2 as the limit, only around 35 players will be able to get the cards from each store. The online sales will start on Friday, March 26 at 8 AM CT, so players can log in as soon as possible and order their set of cards.
For those living outside of the US, these cards were also available for pre-order on Amazon and Best Buy. However, at the time of writing, they were sold out. Fans can keep checking these websites for a chance at buying these rare packs of cards. Moreover, they might also be available on the Nintendo UK website on March 26.
ADVERTISEMENT
Article continues below this ad
What do Sanrio cards have to offer?
Players can add 6 new villagers to their Animal Crossing: New Horizons islands using the Sanrio Amiibo cards. These villagers are a throwback to previous titles and include Rilla, Marty, Chai, Atoll, Chelsea, and Toby. The villagers also bring along around 70 items for players to decorate their islands and homes.
The items also include around 24 pieces of clothing that players can use to dress themselves up. Players can purchase these items from the Nook Stop Terminal or Nook Shopping app from the Nook Cell phone. Keep your eyes out for these cards on 26th and get them before they run out of stock.
ADVERTISEMENT
Article continues below this ad
ALSO READ: Animal Crossing: New Horizons Keen on Improving Bunny Day Event 2021