Animal Crossing New Horizons Sells More Than Mario Kart Deluxe and Super Mario 3D Combined in 2021 on Nintendo Switch
Published 05/06/2021, 6:24 AM EDT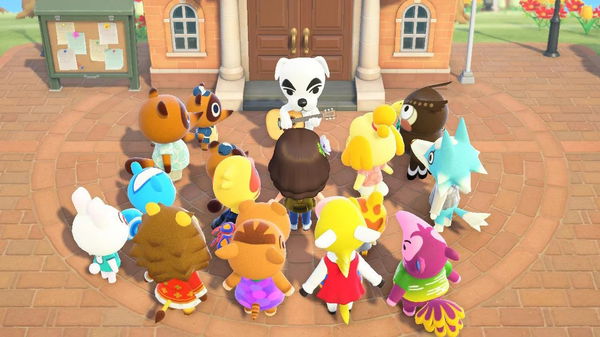 ---
---
Nintendo added another game to the popular Animal Crossing franchise in 2020 with Animal Crossing: New Horizons. Little did the publishers know it would end up becoming one of the biggest hits worldwide and even help the Switch in maintaining a colossal user base.
ADVERTISEMENT
Article continues below this ad
In its latest financial results for the fiscal year, Nintendo confirmed that there were 36 games that sold over 1 million copies on the Switch. Considering the staggering demand for the Xbox Series X/S and the PS5 since their release, these numbers are impressive, to say the least.
In this huge list of million-sellers, Nintendo itself has published 22 games and the others are third-party titles. While it was obvious that Animal Crossing New Horizon has sold over a million copies in 2020-21, a comparison between its sales with other games portrays an even more interesting scenario.
ADVERTISEMENT
Article continues below this ad
ALSO READ- Animal Crossing New Horizons: Best Ways to Make Money in the Game
Animal Crossing New Horizons beats other Nintendo Switch games by far
Here is the list of Nintendo's first-party games that sold more than a million copies in 2021, according to the official report:
Animal Crossing: New Horizons– 20.85 million
Mario Kart 8 Deluxe– 10.62 million
Super Mario 3D All-Stars– 9.01 million
Ring Fit Adventure-7.38 million
Super Mario 3D World+ Bowser's Fury– 5.59 million
Super Smash Bros. Ultimate- 5.01 million
The Legend of Zelda: Breath of the Wild– 4.86 million
Super Mario Party– 4.69 million
New Super Mario Bros. U Deluxe– 3.84 million
Pokémon Sword and Pokémon Shield– 3.73 million
Super Mario Odyssey– 3.42 million
Luigi's Mansion 3– 3.26 million
Clubhouse Games: 51 Worldwide Classics– 3.14 million
Paper Mario: The Origami King– 3.12 million
Hyrule Warriors: Age of Calamity-2.08 million
Splatoon 2– 2.08 million
Pikmin 3 Deluxe– 2.04 million
Super Mario Maker 2– 1.67 million
Xenoblade Chronicles: Definitive Edition– 1.52 million
Pokémon: Let's Go!– 1.31 million
Mario Kart Live: Home Circuit-1.27 million
The Legend of Zelda: Link's Awakening– 1.11 million
It is self-evident that ACNH has outsold Mario Kart 8 Deluxe and Super Mario 3D All Stars combined. This is a huge accomplishment for the game and proves why it has been so profitable for the franchise.
These numbers are sell-in figures that represent the copies that have gone out to the retailers, instead of the ones that have been bought by the customers.
What's next for the Nintendo Switch in 2021?
All in all, the massive sales of first-party titles explain why the Nintendo Switch is still one of the most popular gaming consoles in the world. It might not boast the new-gen features like the Xbox Series X/S or the PS5, but offers a wide range of games that include open-world RPGs like The Legend of Zelda, evergreen racers like Mario Kart, and shooters like Splatoon 2.
ADVERTISEMENT
Article continues below this ad
In addition to that, Nintendo has collaborated with Samsung to release new variants of the Switch with OLED displays.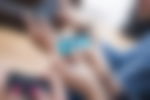 As for Animal Crossing New Horizons, Nintendo is trying its best to improve the game with new features like Terraforming. Hence, it is safe to assume that the life-simulation title will continue its glorious run comfortably in 2021.
ADVERTISEMENT
Article continues below this ad