Animal Crossing New Horizons: The Best Designs to Use From the Custom Design Pro Editor+
Published 03/20/2021, 11:11 AM EDT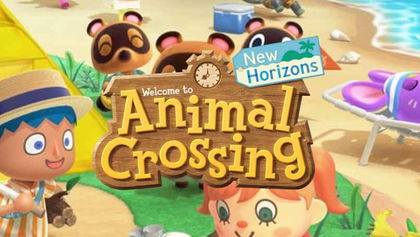 ---
---
The hotly anticipated update 1.9.0 for Animal Crossing New Horizons is finally live. The update introduces a ton of new events and items such as the Sanrio villagers and their various furniture sets.
ADVERTISEMENT
Article continues below this ad
Over the coming weeks, events such as Bunny Day, April Fool's Day, the Anniversary Day celebration will arrive in the game as part of the update. Later on, more seasonal items will also be part of the Nook shop. But one of the more interesting features of the update lies on the Nook phone.
ADVERTISEMENT
Article continues below this ad
The new Custom Design Pro Editor+ app on Animal Crossing New Horizons
Update 1.9.0 adds a new design app for the Nook phone with the Custom Design Pro Editor+. Players can purchase this item from the Nook Stop Terminal for 2000 Nook Miles. The add-on allows an extra 50 design slots in both Normal and Pro modes. The Custom Design Pro Editor+ also increases the number of items players can customize which include umbrellas, photo standees, flags, and Uchiwa fans.
The app also adds an extra element of accessibility with the Custom Design Portal. Players can now buy these items for 300 Nook Points and access the portal from anywhere on the map by not having to visit the Able Sisters. The app brings a lot of new creative ways to customize items and also provide more options with the increased inventory. Designs to try out
ADVERTISEMENT
Article continues below this ad
The most intriguing item from the new Animal Crossing New Horizon update is the Photo Standee. These stands give a great aura to any building, and players can use them as an external window. With the customization, players can use them to camouflage it with the outside environment with the addition of vines, trees and colors that match the background. Players can also go a bit overboard with a lot of shades to give the standees a much needed pop and make them stand out.
Flags are a cool addition as well, which can be used to mark locations on a player's island. The umbrellas and fans are also a great way to customize a character's design and make them look cuter. Players can try out other player's designs by using the Custom Design Portal. They can also use the Portal for inspiration to create their own design.
The update brings a lot of customization and accessibility that the players desperately needed for designing items, and the developers have done an outstanding job with it.
ADVERTISEMENT
Article continues below this ad