Fortnite Fan Recreates Popular DC Superman Animated Movie in the Game and It Looks Awesome
Published 08/30/2021, 10:38 AM EDT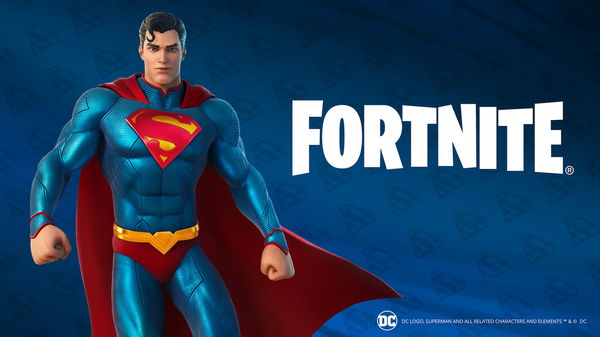 ---
---
The DC Animated Movie Universe has created some amazing films that fans of the franchise have loved over the years. The series has provided decent storylines for characters like Batman, Wonder Woman, The Flash, and many more. However, one Superman movie has a special place in many people's hearts, including this Fortnite player, who has recreated the characters in it.
ADVERTISEMENT
Article continues below this ad
Reign of the Supermen became one of the most iconic Superman stories following its release two years. The movie showcased a DC world without Superman and the people who have tried to replace him. A Redditor has paid homage to all those characters in it by showcasing their looks on the Battle Royale title.
ADVERTISEMENT
Article continues below this ad
Reign of the Supermen enters Fortnite in this amazing art
A Reddit post on r/FortNiteBR revealed a player's attempt at recreating Reign of the Supermen characters in the game. The movie was released in 2019, and it's a sequel to the 2018 movie, The Death of Superman. In that movie, the Man of Steel sacrificed himself in his fight against Doomsday to save humanity.
Reign of the Supermen continues that storyline six months later in a world without the Kryptonian. Crime has increased massively and four new heroes have propped up to replace the iconic superhero. This includes Steel, a mechanized suit of armor piloted by John Henry Irons. Along with that, there is also Eradicator and a Cyborg Superman, who claims to be the real one. Finally, the movie also introduced the world to Superboy, who is the clone of the Man of Steel, and Lex Luthor.
ADVERTISEMENT
Article continues below this ad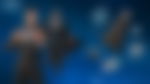 Steel, Superboy, and Superman take center stage in the recreation
The Fortnite recreation involves Steel, Superboy, and the Man of Steel wearing his iconic black armor. In the movie, Clark Kent wears this suit to help him heal faster, and a variant of it is already present in the game. Steel has his iconic armor and sledgehammer that fans would definitely love to see as a pickaxe in the Epic Games developed title. Finally, there is also Superboy wearing a campy red and blue suit, and it looks cool as well.
ADVERTISEMENT
Article continues below this ad
These are some really iconic characters that DC fans would love to see on the Island soon. Players have already seen characters like Superman, Batman, and many more make their way into the Battle Royale game. However, fans want more from one of the biggest comic book franchises of all time.
WATCH THIS STORY- Call of Duty: Warzone vs Fortnite: Which Is the Better Battle Royale Game?
Trending Stories