Animal Crossing New Horizons: Top 10 Design Ideas to Bring the Sprawling Garden on Your Island to Life
Published 08/24/2021, 9:53 AM EDT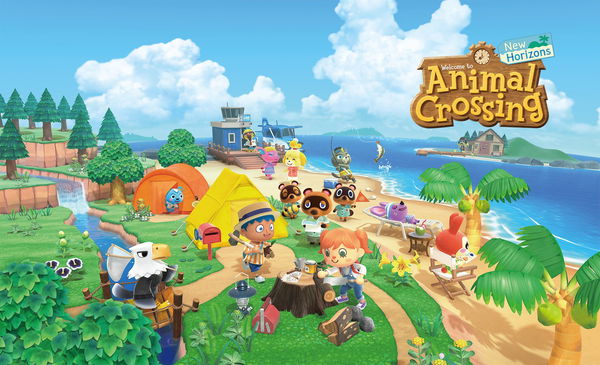 ---
---
Animal Crossing New Horizons allows players to unleash their imaginative designs on their massive Islands in the game. Using a host of customization features, players can create a world of their dreams with intricate creations involving a theme they like. They can implement these designs on their houses, pathways and many more.
ADVERTISEMENT
Article continues below this ad
In any Island, a garden can massively improve an area with lush greenery and warmth. These gardens also provide players to have a relaxing area to spend some time and enjoy. So it's definitely nice to use some creative ideas to bring them to life. Here are the top 10 best designs for a sprawling garden in New Horizons.
ADVERTISEMENT
Article continues below this ad
Using flowers, statues, and many more on gardens in Animal Crossing New Horizons
B0tanical Garden of your dreams:
It's always cool to see a garden full of flora. However, it's not necessary for players to take that route in Animal Crossing New Horizons. With this design of a botanical garden, players can use some custom designs to create a well structured area. Players can then add some nice brick pavements and arches to enhance the look as well.
The spooky skull garden:
Players can also try some landscaping to add some life into their gardens on the Island. They can add land masses on water to create some cute or spooky designs like a skull or many more. They can then decorate these land masses as well using flowers or other items depending on the theme.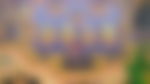 Incorporating villagers from Animal Crossing New Horizons:
Villagers provide players with a lot of fun and exciting activities to do. But, players should also note that they also allow them to incorporate their garden designs with their land yards. With their houses, they have a theme to work on, and it's definitely worth trying out.
Rocks and sculptures:
Rocks and sculptures can enhance the beauty of any location in an Animal Crossing New Horizons Island. However, it's best suited to use in a structured garden with some flowers surrounding it. With some elegant ponds, and waterfalls, fans can create a lot of custom designs which will look amazing.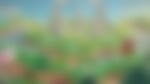 Flowers, butterflies and a lot of Animal Crossing cuteness:
Animal Crossing New Horizons has a lot of beautiful bugs and butterflies that players can catch. These insects along with some mesmerizing flowers allow players to have some serene environments to relax. Add in some marble statues, and fans have a lot of beauty to behold.
A variety of designs to try
Back to basics of gardening:
Going big and massive with flowers is definitely a cool idea for players to try. However, sometimes, it's always nice to take a step back and create something simple and basic for players to experience. With just regular hedges and a normal lawn, they can easily have something worth enjoying in New Horizons.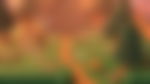 Going big with flowers:
The Nintendo developed title also has a massive library of flowers for players to choose for their Island. With different colors and unique shapes, the flora can massively uplift them. Players can create a huge field of these flowers, or create small pockets that look pristine.
Designing around a pathway:
To complement a good garden, players can try designing a garden around a pathway. It's nice to use a basic and natural walkway that will serve as a base with flowers and trees surrounding it. Fans can also add other items such as benches, lights and many more to improve its looks.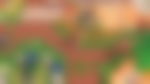 Going small with an Animal Crossing garden:
It's also nice to incorporate massive designs on a small piece of land which acts as a garden on the Island. Players have a hard time designing for a large area. However, with a small location, players can focus their attention on decorating it with flowers, sculptures, waterfalls and many more.
ADVERTISEMENT
Article continues below this ad
Urban designed gardens:
Having structure in a garden always looks great to see. With some modern lighting on the pathways, and some nice layouts, Animal Crossing fans can design a beautiful environment to relax in. The illumination at night even adds a nice contrast to a location like a garden in the game.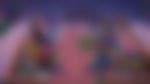 By using these designs, players on Animal Crossing New Horizons can create their ideal garden of their dreams. The game has a lot of customization features to try. So it's best to get cracking on the Nintendo Switch soon to relax in them for a while.
ADVERTISEMENT
Article continues below this ad
WATCH THIS STORY: Top-Selling PlayStation, Xbox, and Nintendo Consoles of All Time
Trending Stories