Animal Crossing: New Horizons Update 1.9.0 Introduces New Currency Called Nook Points
Published 03/21/2021, 10:57 AM EDT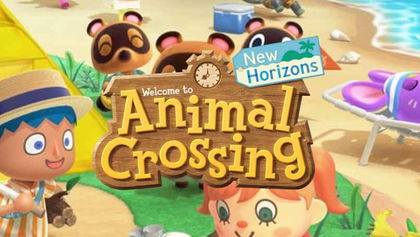 ---
---
Animal Crossing New Horizons turned 1 on Sunday. To celebrate the anniversary, the developers sent a special anniversary cake to all the players which they can collect from their mailbox. The anniversary also kicked off the event schedule for update 1.9.0 with Bunny Day set to arrive in a week. Later on, events such as April Fool's Day, Earth Day, and many more will arrive as well.
ADVERTISEMENT
Article continues below this ad
The update also introduced new exclusive Nook Link items and also a new currency that could be used to purchase them.
ADVERTISEMENT
Article continues below this ad
Nook Points on Animal Crossing New Horizons
Players can now earn a new type of currency which allows them to purchase very exclusive items in New Horizons. With the Nook Link app that's available on the Nintendo Switch app for all smartphones, players can use this new currency. This currency is called the Nook Point, which will release in late March with the Nook Link update.
To earn Nook points, players have to visit the Link app every day. By using this app, players can collect free points. They can also do activities within the app that allow them to earn more. The system works similarly to that of Nook Miles, which the players can earn by using the Nook Stop Terminal.
This isn't the first time an Animal Crossing game has had multiple currencies. In Pocket Camp, players can earn Bells and Leaf Tickets. In New Leaf, players have Bells, MEOW coupons, and Play Coins.
Exclusive items with Nook Points
Players can purchase exclusive items on the Nook link app and transfer them to the game. The developers have revealed some pre-release screenshots that showed the new items. Some of these items include the Nook Inc. Poster and doorplate, photos of Isabella, Tom Nook, Timmy and Tommy, and an Aloha carry-case. The developers haven't revealed the prices of these items yet.
ADVERTISEMENT
Article continues below this ad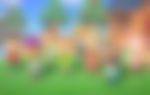 The new Link app will also bring back Katrina, the fortune teller, to the Animal Crossing franchise. The character will give players a daily word of wisdom card after collecting their points on the Nook Link app. It remains to be seen if the character will play a larger role and arrive in the game as well.
Fans are excited about the Link app getting revamped. The new Nook Points currency also gives players an additional reason to check the app regularly.
ADVERTISEMENT
Article continues below this ad