Animal Crossing New Horizons: Update 1.9 Introduces New Nook Phone Apps and Island Tour Creator
Published 03/18/2021, 6:32 AM EDT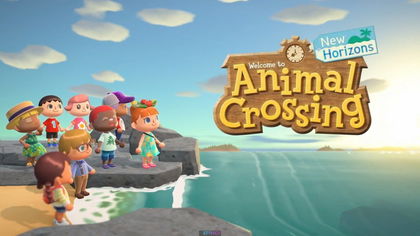 ---
---
Animal Crossing New Horizon turns 1 on March 20. After much speculation about an anniversary event, the developers have finally confirmed some news about the celebrations. The 1.9.0 update, which will be the upcoming Sanrio update, also includes new editor apps and an Island Tour Creator. The update goes live on March 18.
ADVERTISEMENT
Article continues below this ad
ADVERTISEMENT
Article continues below this ad
New Animal Crossing items in Update 1.9.0
As part of the one-year anniversary celebration, players will receive a special cake. Although this isn't the highly rumored celebrated event that players expected, the developers have at least acknowledged its existence with a small reward. Players will receive the adorable cake in their mailbox.
The update also adds an extra feature to the Custom design app with the Custom Design Pro Editor+. Players can buy this extra feature set from the Nook shop in Resident Services. The set adds four new styles of upgrades for an umbrella, a flag, a fan and a photo stand. It also adds 100 new slots to store new creations.
The new Custom Designs Portal app for the Nook Phone allows players to access community designs without having to meet the Able Sisters.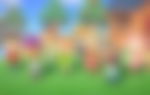 Show off Your Island Tour Creator
The Nintendo Switch Online Smartphone app also receives an update with a new Nook Link feature upgrade. Players can now save Nook points with this feature and trade them for in-game items.
ADVERTISEMENT
Article continues below this ad
The game will also introduce a new Island Tour Creator feature, which launches on March 24. Players can transfer the game's screenshots from the Nintendo Switch to any smart device. Then, by uploading it to the Island Tour Creator website, players can create digital posters and tour videos. The feature will only be available till the end of the year.
Bunny Day will also return to New Horizons, but unlike last year, the event will only be on for 7 days from March 28 to April 4. It will most likely be the same as last year with eggs hidden all over the island and craft special DIY recipes with them.
The anniversary update brings a lot of changes to the player's experience, both in and out of the game. With more events such as the April Fool's Day and the Prom items also arriving, it sure looks like a fun couple of weeks for fans of the game.
ADVERTISEMENT
Article continues below this ad