Animal Crossing New Horizons: Where to Find Bunny Day Eggs
Published 03/27/2021, 5:59 AM EDT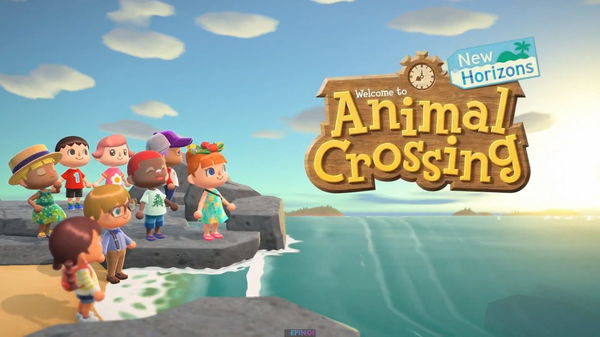 ---
---
Animal Crossing: New Horizons has some simple, relaxing gameplay that helps players create a peaceful refuge away from the rigors of daily life. As a result, the title has amassed quite a massive player base that includes many celebrities as well. Those who keep tabs on Animal Crossing: New Horizons might know that one of the most famous fans of the title is none other than Brie "Captain Marvel" Larson.
ADVERTISEMENT
Article continues below this ad
The world of Animal Crossing has something or the other going on at all times, like events that open up fun new tasks. Currently, players are awaiting the annual seasonal event of Bunny Day in the game. This year, the Easter-inspired annual event is on the 4th of April. As you might have guessed, eggs are a key element to Bunny Day.
ADVERTISEMENT
Article continues below this ad
There are a total of six types of eggs that you will have to collect in order to get all of the Bunny Day recipes. In order to get information about these eggs, you will need to speak to Zipper T. Bunny. However, Zipper will only tell you five ways of obtaining the eggs. Don't worry, we know the sixth one.
Further reading: Fortnite: YouTuber Discovers an Interactive Quests That Could Involve TNTina, and Splode
Here's how to collect all the six eggs for Bunny Day in Animal Crossing: New Horizons
First off, why exactly do you need these eggs? Those familiar with the game will know that you can trade items for recipes in the game. And during the Bunny Day event, players will find numerous such DIY recipes, and you will need to trade these eggs to obtain them.
ADVERTISEMENT
Article continues below this ad
Now, here is a little incentive: if you manage to obtain all of the Bunny Day DIY recipes, Zipper T. Bunny will give you a special gift!
Let us take a look at the various types of eggs and how to obtain them:
Leaf egg: As you may have guessed, leaf eggs can be found in trees. These trees will be quite easy to spot as they are, quite literally, egg trees, with Leaf Eggs hanging from them like fruits.
Wood Egg: Again, this one is pretty self-explanatory. You will need to use a stone axe or flimsy axe in order to chop wood from trees without chopping down the entire tree. A few attempts of this will soon grant you a wood egg.
Water egg: You can find the water egg while fishing.
Sky egg: In order to obtain a sky egg, you will have to obtain a slingshot first. Target the special Bunny Day-colored balloons and pop them. One of those is sure to have a Sky egg in them.
Earth egg: This one is quite simple actually. Just dig up cracks with a shovel, and you will end up finding an Earth egg.
Stone egg: This one is a little complicated. You can harvest Stone eggs by, well, hitting stones. But there is a little more to that. You will have to position yourself in a way that lets you hit the rock eight times without wasting time on repositioning yourself. Now, here is a hint about where you can find the most number of stone eggs: the rocks on Mystery Tour Island.
ADVERTISEMENT
Article continues below this ad
Well, now that you know how to get them, this Bunny Day will be all yours!
Trending Stories