Animal Crossing New Horizons: Will April Fool's Day Return to the Franchise in the New Update?
Published 03/16/2021, 1:03 PM EDT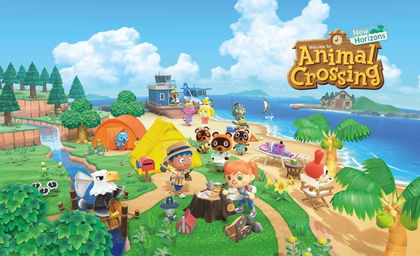 ---
---
Animal Crossing New Horizons is only a few days away from the long-awaited Sanrio update. The new update offers a lot of new content, which will mainly focus on the six villagers from Sanrio returning to the franchise.
ADVERTISEMENT
Article continues below this ad
A new update trailer released by the developers showcases the new items and villagers of Sanrio. Fans can also expect the return of April's Fool Day celebrations on New Horizons with another update sometime soon.
ADVERTISEMENT
Article continues below this ad
Exciting times ahead in Animal Crossing: New Horizons
The Sanrio update which releases on March 18 will allow players to invite all 6 of the villagers to visit their island. They can use the Amiibo cards to invite Chai, Etoile, Marty, Rilla, Toby, and Chelsea.
All these villagers are based around a Sanrio franchise, and by inviting them, players can unlock abilities to order items from their furniture sets. These furniture sets look cute with a Samurai inspired design.
A lot of seasonal holiday updates which were part of the franchise in previous games but went missing from New Horizons last year are also making a comeback. Animal Crossing has celebrated events such as the Shamrock Day, Groundhog Day, and Valentine's day this year. So it's a real possibility for fans to expect April Fool's Day to make a return this year.
April Fool's Day celebration
April Fool's Day has arrived in every Animal Crossing so far except New Horizons. Players celebrate the day with several jokes and pranks that involve a few of the villagers. In the original Animal Crossing game, several characters fooled players with baseless rumor.
Villager Bladders would tell players about the donation of a fossilized alien he'd received. Phyllis joked about Tom Nook closing down his shop and migrating to a different location.
ADVERTISEMENT
Article continues below this ad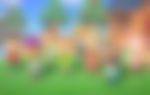 Over the years it has changed a bit with more subtle jokes such as prank letters and even fake leaf furniture. As part of the celebrations, New Leaf had introduced a special face-less cat called Bianca. Players received the pictures of villagers for them until eventually they get rewarded with a picture of Bianca.
So, with the return of several popular events from the previous games releasing in New Horizons, it wouldn't be a stretch to expect the return of April Fool's Day.
ADVERTISEMENT
Article continues below this ad