Anthony Joshua and Andy Ruiz Jr Look in Phenomenal Shape Ahead of the Rematch
Published 12/01/2019, 4:25 PM EST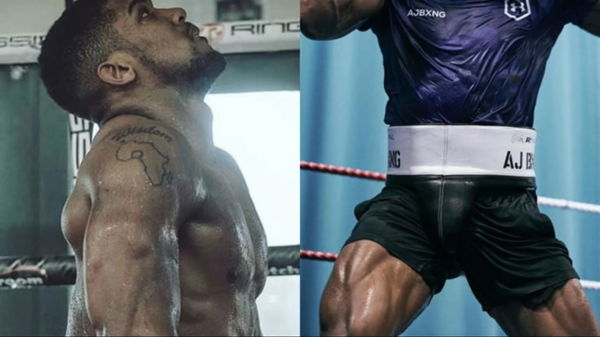 ---
---
In one of the most anticipated fights of the year, former heavyweight champion, Anthony Joshua takes on the Mexican phenom, Andy Ruiz Jr. There are many things on stake going into this fight. While Ruiz will be going into the boxing ring to prove that the previous win was not a fluke or accidental, Joshua will be looking to regain the best heavyweight title by regaining his titles.
ADVERTISEMENT
Article continues below this ad
A lot of things have changed ahead of the rematch. This time both the fighters have more time to prepare for each other compared to the first fight. However, the boxing community is going wild about one specific attribute of both the fighters, which is the shapes in which both the fighters will be coming into the fight. Both Joshua and Ruiz has made some significant changes when it comes to their training and body shape.
ADVERTISEMENT
Article continues below this ad
Anthony Joshua is looking significantly lean coming into the fight. Boxing pundits have speculated that Joshua is coming in lighter because he wants to be faster against Andy Ruiz Jr. However, Joshua has slammed all those speculations saying his only focus is to sharpen his boxing skills not at what weight he is entering the ring.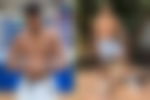 Andy Ruiz Jr became a sensation when he beat arguably the best heavyweight at the moment. With a misleading out of shape body yet an elite level of boxing skills Ruiz caused one of the greatest upset in recent times by beating Joshua. However, this time Ruiz is looking leaner than he was before the first encounter with Joshua. now it is to be noted that he did not get enough time to prepare for Joshua fight, however, it is safe to say that Ruiz has put in the effort to come into the rematch in the best shape possible.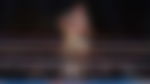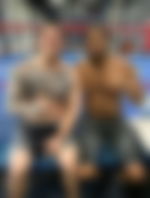 ADVERTISEMENT
Article continues below this ad
Former heavyweight champion, Mike Tyson reacted to Ruiz coming leaner for the rematch by saying:
"I just don't think that makes any sense. But everybody has their own thing, their vanity gets the best of them, they say 'Hey, I wanna look good doing this stuff', I don't know. But I'm a believer that if it's not broken, don't fix it. The only thing Ruiz has to do is do what he did last fight."
However, Lennox Lewis disagrees with Mike Tyson by claiming that losing weight would help Ruiz inside the rematch.
ADVERTISEMENT
Article continues below this ad
"I felt a lot better not carrying the extra weight. It does not change your style, it does not allow you to accept punches better. You may be fitter, but still, punches will affect you. Maybe you won't decline as quick, you will decline slower."
Undoubtedly both Joshua and Ruiz are coming in a different shape than the first time. However, it would be intriguing to see whether that affects the outcome of the rematch.