Anthony Joshua Reacts to Retirement Speculations, Predicts to Knock Andy Ruiz Out in the Rematch
Published 11/29/2019, 4:42 PM EST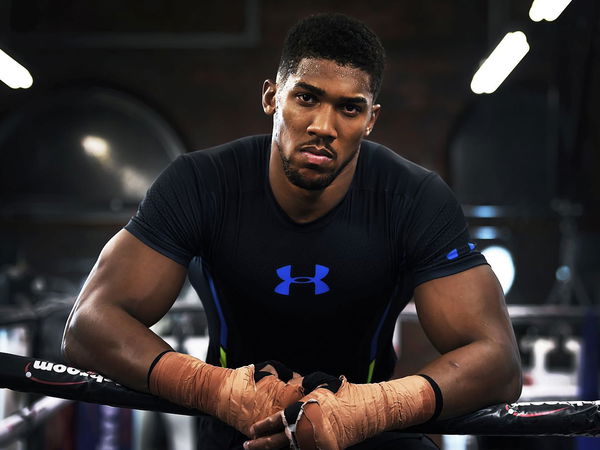 ---
---
In the most anticipated rematch of the year, Former champion, Anthony Joshua takes on Andy Ruiz Jr. A lot is on stake going into the rematch in Saudi Arabia. Many boxing pundits have even speculated that a loss for Joshua against Ruiz might put an end to the career of the English fighter. However, in a recent interview, the former champion slams all the rumors about him retiring if he loses the rematch and said:
ADVERTISEMENT
Article continues below this ad
"This is weird. If you lose the next fight you should retire. You did not tell me to get in the gym, so who are you to tell me to get out fo the gym. I swear I will fight till I am 50. I fight because I love the game."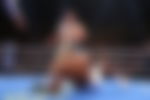 ADVERTISEMENT
Article continues below this ad
Joshua who faced his first defeat in his professional career in the first encounter with Ruiz is certain that the outcome of the rematch is not going to lessen his passion for boxing. AJ is looking to come back stronger in the rematch and regain his titles.
"I will never lose love for this game. This game is everything that I am. You know when you have a kid and sometimes it changes you, that was like my baby that changed me as a man. So I never lose love for this game." said Anthony Joshua in an interview on Sky Sports Boxing.
Joshua even denied any rumors of him having thoughts about changing his coach after the loss to Ruiz. AJ claimed that although he has made necessary changes in his training, he has not even though about changing everything completely. 
ADVERTISEMENT
Article continues below this ad
"What I say I can keep it the same I can add to what's the same or I can completely change everything. Completely changing everything is crazy. These people don't know me who I really am. I did not so I have a good option keeping it the same I expect the same result. So I went for option two, we just add into what we already have." continued Joshua.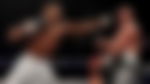 When asked to predict the outcome of the rematch, Joshua respectively answered that he would knock Ruiz out. Joshua predicted:
ADVERTISEMENT
Article continues below this ad
"I got burned the first time, I won't get burned the second time. I don't think he is a weak puncher and I don't think I am a weak puncher. If I go in there and I don't knock him out, box him like a bantamweight. I am a big puncher man so I have to hit him to hurt him."
The heavyweight division has not looked this intriguing for the last few years. While we have Ruiz and Joshua battling out in a rematch, Tyson Fury will face Deontay Wilde on February 22nd next year. It would be intriguing to see who stands tall after the dust settles and who shall have the right to claim that he is the best heavyweight boxer of this generation.